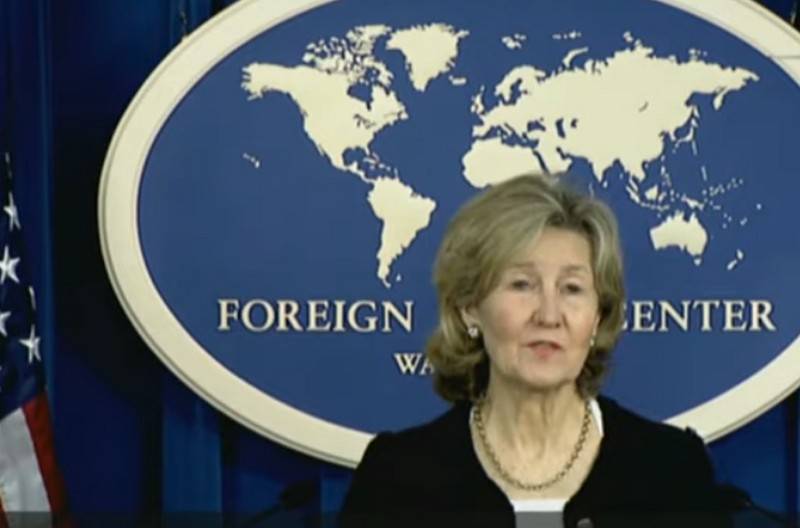 The United States is ready to conclude new agreements with Russia in the field of arms control only with the participation of China. This statement was made by the Permanent Representative of the United States to NATO, Kay Bailey Hutchison.
During a telephone press conference in Brussels ahead of the meeting of the Alliance's Foreign Ministers, she said that Washington was ready to conclude new arms control agreements with Moscow, but would sign them only with the participation of Beijing, since China "has missiles capable of reach the territory of both Russia and the United States. " According to her, Russia and China are the main countries capable of "potentially threatening" the security of the United States and NATO countries, so a new treaty must be signed with the participation of three countries.
We are definitely open to new arms control agreements. After the collapse of the Treaty on the Elimination of Intermediate-Range and Shorter-Range Missiles (INF Treaty), we need to look for new treaties with the participation of China, which has systems capable of reaching each of us. We are looking for other agreements that could include Russia and China.
- said Hutchison.
Representatives of the Chinese Foreign Ministry have repeatedly stated that China will not participate in the signing of any new arms control treaties, despite statements by the United States. Beijing emphasized their readiness to reduce their own nuclear weapons, provided that the US and Russian nuclear arsenals are equated with the Chinese.
Earlier, the Chinese representative said that behind the desire of the United States to involve China in trilateral arms reduction talks, Washington's intention is to distract from the real goals of the United States. In his opinion, this is just "an occasion for the United States to withdraw from some other important international agreement."
According to the Chinese Foreign Ministry, medium-range Chinese missiles do not pose a threat to the United States if American ships do not come close to China.