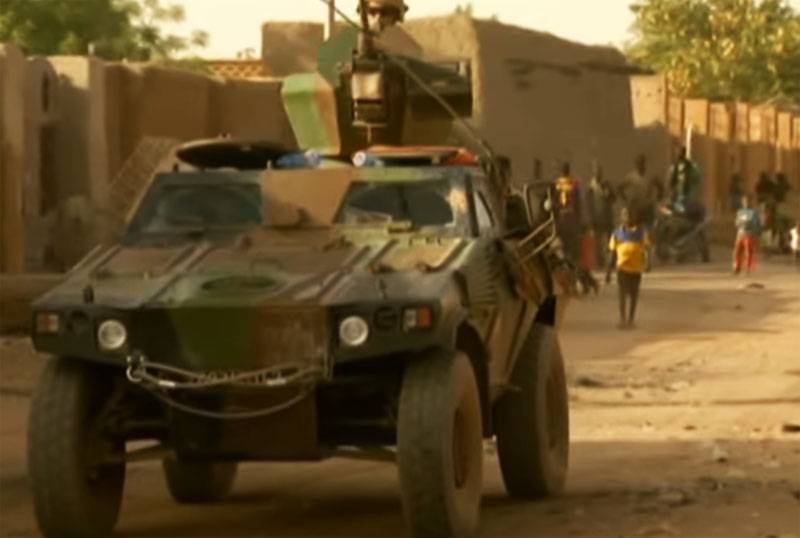 Details of the clash that occurred in northeast Mali became known. The government forces of Mali and Niger carried out a joint anti-terrorist operation, code-named "Tongo Tongo" in the city of Tabancourt (Gao Province).
During it, one convoy of Malian army soldiers was attacked by a mobile detachment of jihadists and suffered losses (24 soldier died and 29 was injured). Only the timely approach of the neighboring convoy of troops prevented a complete defeat and put the militants (who lost 17 people killed) to flight.
However, the Islamists who fled to the territory of Niger could not go far and, having been surrounded by government forces, surrendered (98 militants were captured and 70 motorcycles were captured).
Recall that the northern part of Mali came under the control of the Islamists back in 2012 and since then the territory of this state, as well as the neighboring Niger and Burkina Faso, has become the scene of constant clashes between government forces and jihadist militants.
The battle was another blow to the government forces of Mali, which lost more than a hundred soldiers during several militant attacks in just 1,5 months (including the beginning of November, 2019 killed an 54 man from the government army as a result of an attack by the Islamists on the checkpoint).
This attack, which was also carried out during the days of the "International Summit on Security and Combating Terrorism in the Sahel Zone" in Dakar, may be a response to a previous operation completed by the Mali government forces on 17 on November, which resulted in the neutralization of another Islamist bandit group (10 militants were eliminated, 20 arrested).
It is important to note that in Mali there is a mixed peacekeeping contingent, which includes military personnel from the republics of the former USSR, including Ukraine, Latvia, etc. The French military are trying to play the first fiddle in "peacekeeping". As you can see, all peacekeeping and counter-terrorism attempts have almost zero effectiveness in this region.