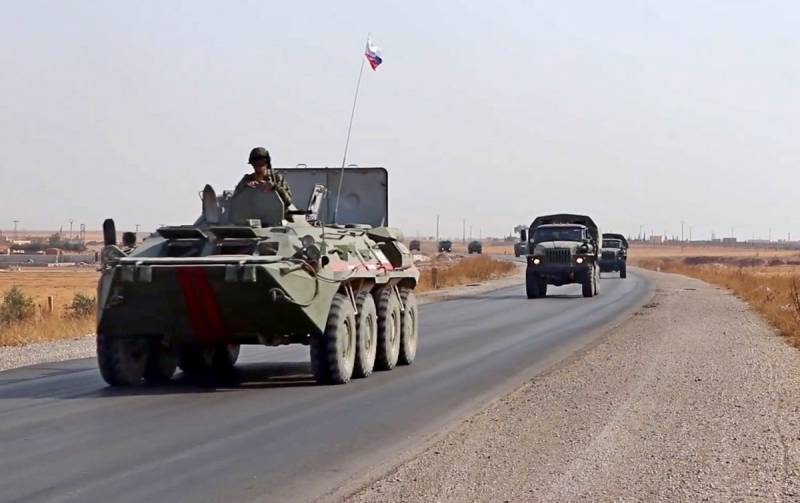 The Ministry of Defense is sending additional military police forces to northern Syria to normalize the situation in the Turkish-Syrian border. This was reported in the military department.
According to the official representative of the Ministry of Defense Igor Konashenkov, additional forces of the Russian military police are being transferred to the border area of ​​Turkey and Syria. However, he did not explain whether additional units from existing in Syrian territory will be deployed to northern Syria or whether Russia will transfer another battalion of military police from Russia to Syria.
Konashenkov also commented on a statement made earlier by Turkish Foreign Minister Mevlut Cavusoglu that if Kurdish paramilitary groups do not leave the border areas in northeastern Syria, Ankara could launch a new military operation. The Russian general noted that this statement caused bewilderment on the part of the Russian side, which fully complied with its obligations, withdrawing Kurdish military formations from the Turkish border.
Early breeding of conflicting parties is ensured. A joint patrol with the Turkish Armed Forces is carried out on the border of Syria
- he added.
Most likely, additional forces were required to organize joint patrols with Turkish border guards in the breeding areas of pro-Turkish militants and Kurdish military formations. Despite the Kurdish retreat, the situation in the area continues to be tense.