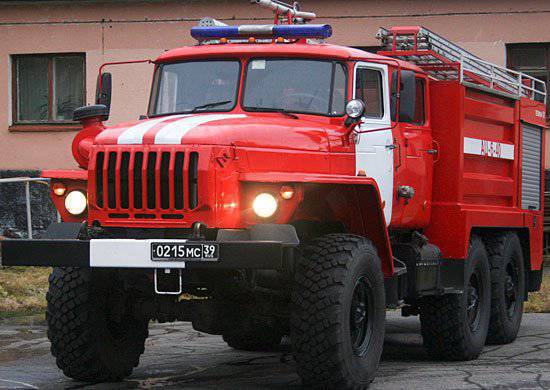 The fire equipment fleet of the Ministry of Defense will be supplemented with special cars AC-6-40. This was reported to Interfax by an official spokesman for the department of the press service and information of the Ministry of Defense of the Russian Federation for logistics support Alexander Kolpakov.
He noted that new fire engines are replacing those vehicles whose service life has expired or is close to completion.
According to him, in three years the troops will receive over 560 units of special vehicles designed to extinguish fires. This will allow for a third to update the fire equipment park of the Ministry of Defense.
More 80 from old cars will be sent to military forest areas to extinguish forest fires.