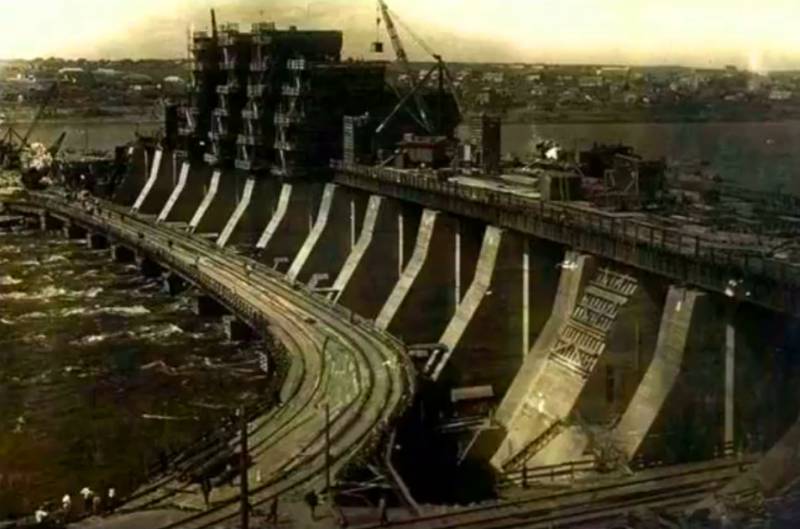 The current economic model in the world is such that as soon as the crisis begins to manifest itself in the American economy, a negative wave immediately spreads over the financial and economic space of almost the entire planet. Mortgage or insurance crises in the USA - immediately the stock market crash begins, shares of companies from Singapore and Shanghai to Frankfurt and London go to the red sector (fall sector).
But this was, of course, not always. One example is the American Depression (Great Depression) of the 1920-30's, when millions of Americans lost their jobs, companies went bankrupt one after another, production fell. But at that very moment, the USSR economy showed such growth rates that China and India, taken together, could envy today. One of the reasons for the Soviet economic boom is Soviet industrialization, which, as it turned out, is usually relegated to the media in the media - for countless reports and reports on "tyranny" and the repressive machine.
Talking about the time period of 20-30's on the Day TV channel, Nikolai Sapelkin notes that to this day there is a frankly erroneous opinion that Stalin had already concentrated all power in his hands. Sapelkin recalls the existence of an executive body - the Soviet government - the Council of People's Commissars, whose chairman at that time was Rykov. Therefore, it was a powerful work of a powerful team of business executives, in which the role of Joseph Stalin was, of course, one of the most significant.
In just a few years, the country turned into a powerful industrial giant, and this factor was not the last in the victory over Nazi Germany in 1945. Stalin's industrialization has become a real miracle, which might not have happened.