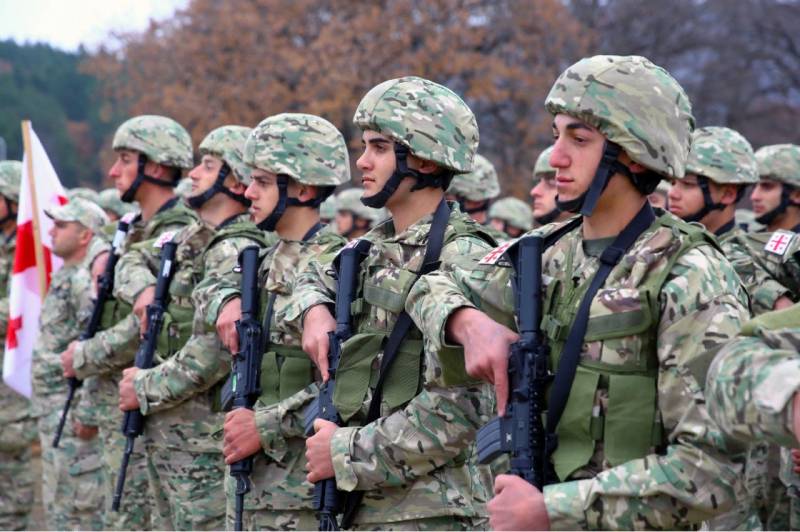 In Georgia, a sociological study was conducted in which citizens were asked to comment on the level of trust in one or another state institution. The survey was conducted by the IRI International Institute among 1,5 thousand Georgian citizens aged 18 years.
As it turns out, among all state institutions, Georgians have greater confidence in their army. Trust in the Georgian armed forces was expressed by 86% of respondents. The second and third places in this survey (and it was possible to choose several public services and structures) - the church and the media. Churches trust a little less than armies - 85% of respondents, media - 72%.
It should be noted that these are the highest confidence indicators of the army and the media in the world.
On this occasion, the question has already appeared in the network, not without a share of irony: if 86% of citizens trust the Georgian army, then for what purpose does Georgia join NATO?
86% are record values ​​for the Georgian army itself. For example, after the well-known events of August 2008, less than 25% of the population trusted the army.
Recall that the Georgian authorities profess the doctrine of mandatory entry into the North Atlantic military bloc. Some Georgian politicians seriously believe that after joining NATO, the countries of the Western military bloc should start a war against Russia so that Abkhazia and South Ossetia become part of Georgia. NATO countries make it clear that this is not an option for them.
Returning to the Georgian rating, the smallest level of trust in the country — the courts, the prosecutor's office, trade unions, the national bank and the presidential administration — is 27% of respondents.