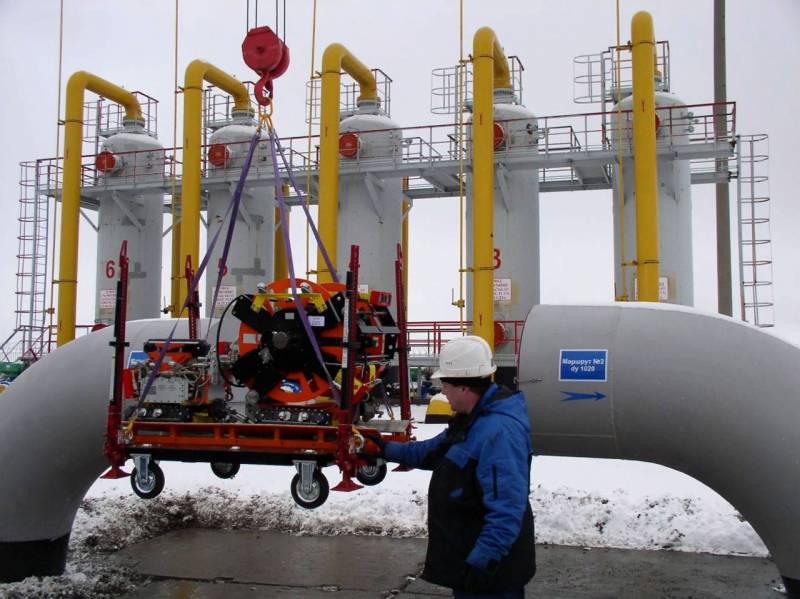 It became known about the reaction of the Ukrainian Ministry of Energy to the proposal of the Russian Gazprom to conclude a new contract for pumping and exporting gas from January 1 to 2020. Recall that Gazprom offered Kiev a one-year contract for a transitional period, while the Ukrainian authorities are trying to bring their legislation under the European one and divide Naftogaz into two parts: production and transportation. Gazprom also proposed to go global and abandon mutual claims in arbitration.
The head of the Ministry of Energy of Ukraine, Alexei Orzhel, said that the proposal coming from Russia was rejected, but he immediately added that the Ukrainian authorities "are ready to consider compromise options if Russia signs a long-term contract with Ukraine." What "compromise options" can be discussed when concluding a long-term contract, the official did not say.
This statement by Mr. Orzhel itself looks ridiculous in the first place for Ukraine itself. After all, official Kiev constantly says that it does not need Russian gas and provides its needs based on its own production and the "European reverse". And if there is "no need" for gas from the Russian Federation for Kiev, then why does Ukraine need a long-term contract?
The other day, Vladimir Putin recalled that no "European reverse" for Ukraine exists by definition, since it does not happen that "gas flows in one direction on one side of the pipe and the other on the other." But Ukraine, apparently, happens ...
Another statement by Orgel is of particular interest and special emotions:
Russia can continue gas transit through Ukrainian territory on 1 on January 2020 of the year without a contract. Then we regard it as smuggling. And then there will already be other legal processes.
Thus, it becomes clear that delaying the conclusion of the contract is beneficial for Kiev itself (until the completion of the SP-2 construction), as the Ukrainian authorities hope that it will be possible to simply steal gas from the pipe, calling transit "Russian smuggling".