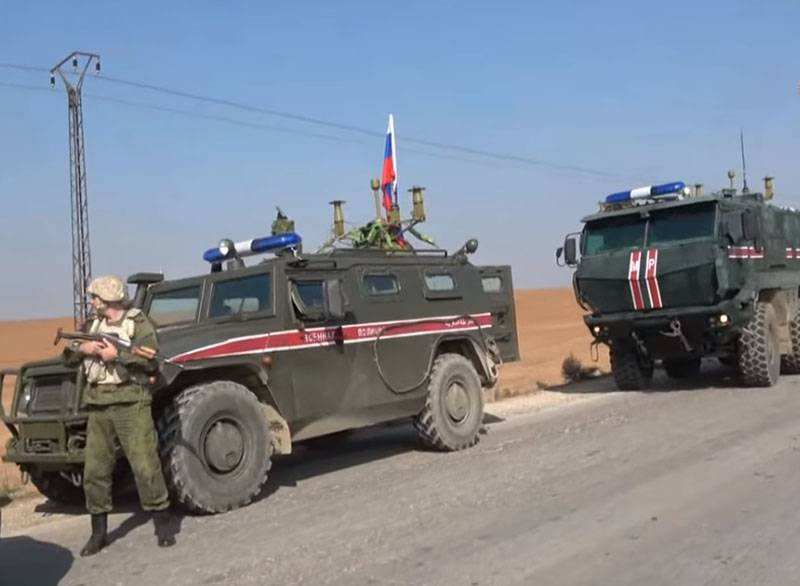 After numerous shots with attacks by representatives of the aggressive part of the Kurdish population of northern Syria on Russian military patrols, a discussion began about how Russian troops should act in order not only to prevent damage to military equipment, but also to preserve their lives and health, in general, to stop attacks.
The conversation about preserving life and health came after the Kurds published footage in which they bombarded Russian armored vehicles with Molotov cocktails. Several Molotov cocktails got into vehicles, causing a short-term fire on their hull. At one point in such an attack, when cars were also pelted with stones, a Russian soldier stood next to the Typhoon armored car. Fortunately, people from the crowd did not throw stones and bottles at him. But the situation is complicated in that at any moment more aggressive provocateurs may appear who decide to act directly against the military personnel. Yes, and the ignition of a Russian patrol car due to a hit of a Molotov cocktail is hardly a prank.
At the moment, the military is trying to avoid answers to these provocations. Cars simply continue to move through the village, even in the event of obvious damage, including damage from an open flame. Of course, there can be no talk of any forceful influence by the Russian military on the local population, since it is precisely the organizers of the provocations who count on the armed response.
But then what to do?
Psychology experts point out that direct negotiations with local elders would be an effective way. For obvious reasons, without their knowledge, these attacks on Russian patrols fail. At these meetings, it's quite delicate and intelligible that one can explain to the elders and heads of communities why the Russian military police are located in northern Syria.
In this explanation, there could be arguments that the place of the Russian military police in the areas of compact Kurdish residence in northern Syria "would very much like to take the Turkish troops and formations controlled by them." And that the Turkish contingent can easily record every "activist" with stones (not to mention people with Molotov cocktails) as representatives of the armed wing of the PKK (Workers' Party of Kurdistan), an organization recognized by the Turks as terrorist with all the ensuing consequences.
It is advisable to invite those who were directly involved in attacks on the Russian military patrol to such round tables, especially since the faces of the majority are perfectly visible on their published videos.
Such conversations with the local population on its territory could well have a strong psychological effect - without the use of harsh methods, in order not only to reduce the aggressiveness of individual members of the crowd, but also to minimize the likelihood of attacks themselves.