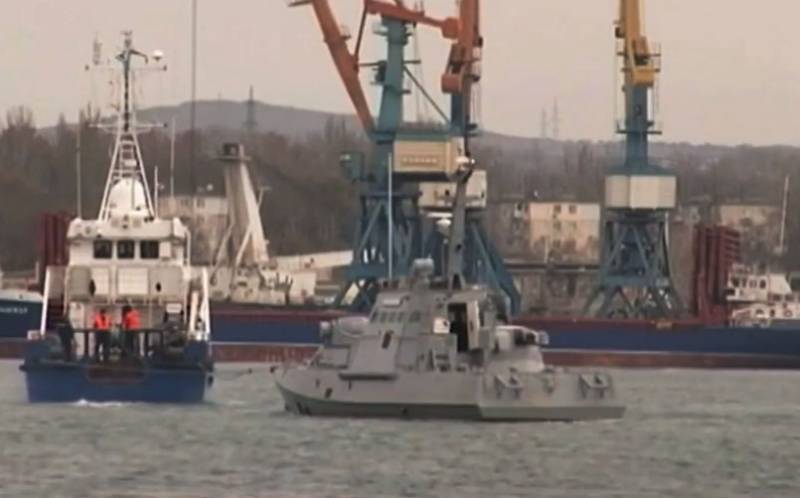 Noteworthy are the comments that are being made at this moment in Ukraine regarding the return by Russia of two boats and a tugboat. We are talking about the boats "Berdyansk", "Nikopol" and the tugboat "Yany Kapu" transferred by the Russian Federation in neutral waters, which carried out an armed provocation of the Naval Forces of Ukraine in Russian territorial waters in the area of ​​the Kerch Strait.
In Kiev, as it turns out, not everyone was inspired by the transfer of three Ukrainian courts by Russia. According to several politicians and political experts, "this is dangerous for Ukraine, since Russia expects its gesture to be appreciated abroad."
Political expert Anatoly Oktisyuk (Ukraine):
Russia managed to get out of the situation with the maximum bonus. Today, she has found a way not only to overcome isolation, but also to get Ukraine to adopt the Kremlin's plan for the Donbass.
Recall that today the Kremlin confirmed its readiness to participate in the meeting in the so-called Norman format. This meeting is scheduled for December 9 in France.
Oktisyuk:
Russian diplomacy has made Ukraine once again. We need to learn from Russians how to get a big plus and political preferences out of minus.
Further, the Ukrainian expert writes that "in Russia, before the ships were handed over to Ukraine, the ships themselves were damaged and all equipment was cut into them." What exactly is the "damage" to Ukrainian vessels, which Oktisyuk himself calls "vessels", and where evidence of "damage to property" is not reported. But the expert notes that now Ukraine will have to bring to Paris a document in which Zelensky will be obliged to comply with all the conditions of the Minsk agreements.
Meanwhile, Ukrainian Deputy Foreign Minister Yelena Zerkal announced that "the tribunal's order to return the ships was not an end in itself." According to Zerkal, Ukraine now intends through international institutions to seek compensation from Russia for both sailors and tugboats.