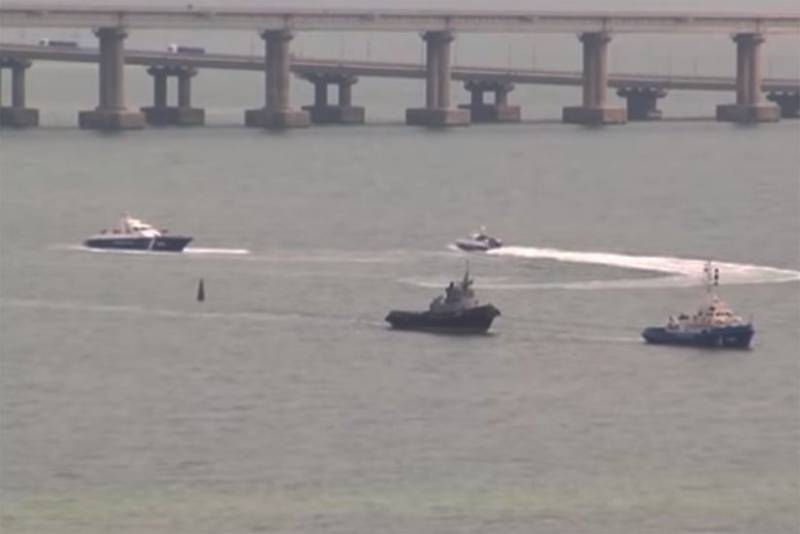 The Russian Foreign Ministry commented on the transfer to Ukraine of warships detained by Russian border guards during a deliberate armed provocation near the Kerch Strait in November last year.
The Foreign Ministry confirmed that on November 18 all the ships (boats and tugboat) were transferred to Kiev for safekeeping. This became possible, since Russian law enforcement officers have already completed with them all the necessary investigative actions in the case of illegal border crossing, and their further stay on Russian territory is not necessary.
The Ministry of Foreign Affairs also reiterated Moscow's official position on last year's incident. According to this position, the then Kiev authorities deliberately issued a criminal order to their military personnel, which led to the violation of the state borders of the Russian Federation and all subsequent events. At the same time, Ukrainian citizens themselves, who received such an order from their own leadership, were deliberately endangered.
It was noted that Russia will continue to suppress such acts in order to ensure safe navigation in accordance with its legislation and international law. This is a warning to the new authorities of Ukraine.
The press service of the Ukrainian Navy, meanwhile, reports:
Ukrainian boats Nikopol, Berdyansk and the tugboat Yany Kapu are heading home. Got your ships.

Today, on November 18, in the Black Sea, a process has begun to return the Ukrainian boats Nikopol, Berdyansk and the tugboat Yana Kapu. Now the Ukrainian tugboats "Titan", "Gaydamak" and the search and rescue vessel "Sapphire", together with the boats and the tugboat, started moving towards mainland Ukraine.
Users have already ridiculed the passage of Ukrainian boats along the Kerch Strait:
They wanted to pass under the Crimean bridge and passed, like the Germans, also passed through Moscow.
Now, from these vessels the Ukrainian authorities should take casts and distribute them to all museums in Ukraine - for the sake of laughter.
And as soon as the Ukrainian boats did not collide with the supports of the Crimean bridge, after all, Ukrainian scientists repeatedly warned that the supports were "moving". They say they saw it. Interferometry and Google maps were even referenced ...
Recall that earlier the Ukrainian boats "Berdyansk" and "Nikopol", as well as the tugboat "Yana Kapu", the Federal Security Service removed from the evidence in the case of armed violation of the sea borders of Russia. Wherein
weapon
and airborne records, which were at the time of the Ukrainian provocation, did not return to Kiev.