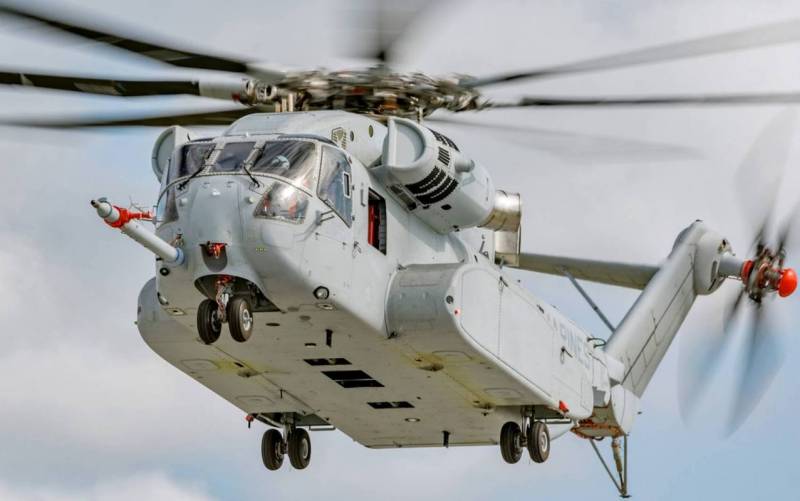 The new heavy helicopter CH-53K King Stallion has already scored five hundred hours of total flying time, while completing the tests
aviation
passive counteraction system AN / ALE-47.
The CH-53K is designed to replace the CH-53E helicopters in the United States Marine Corps, which have been in service for nearly forty years. King Stallion has undergone several improvements over obsolete modifications, in particular, he received a "digital cockpit" and updated flight controls. A helicopter can transport more than 12 tons over a distance of more than 200 km.
According to manufacturers, CH-53K is designed to be "smart", reliable, requiring minimal maintenance and suitable for working at remote advanced bases with the most severe service conditions. The helicopter was manufactured in accordance with the standards of the United States Marine Corps, and is expected to become for it the most important logistics element both at sea and on land. It will allow to transfer troops and equipment from ship to shore faster and more efficiently than before.
AN / ALE-47 is an aviation complex for countering infrared and radar heads of homing missiles. It is actively used on aircraft of the US armed forces, as well as the military of other countries. Using this technology will improve the safety of the rotorcraft during operations.