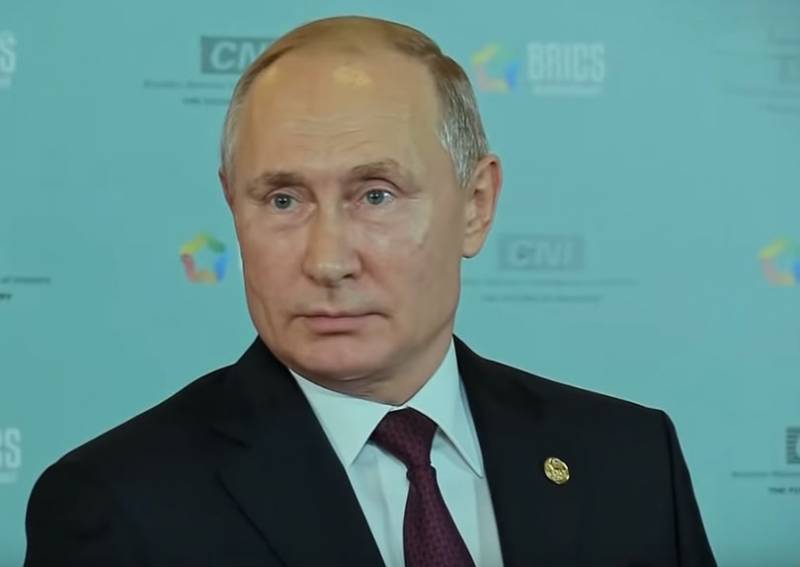 The Levada Center sociological monitoring service, included in the list of foreign agents, has published another version of the confidence rating for President Vladimir Putin. If you believe the results of this survey, which is given in the newspaper "Vedomosti", for the first time the level of approval of the president's activities by Russians has increased after raising the retirement age.
At the same time, it was noted that 24% of Russians surveyed are sympathetic to Vladimir Putin. The publication reports that a similar indicator "Levada Center" was recorded in the 2011 year. Recall that then Vladimir Putin was not the president of Russia, but served as head of government. The respondents of Levada Center showed an anti-record of sympathy for Vladimir Putin in the 2013 year — 18 percent.
Returning to the latest Levada Center poll, it should be noted that about 30 percent of respondents said they could say nothing bad about President Vladimir Putin, 8 percent - nothing good. According to 3% of respondents, antipathy and even disgust are experienced, and 15% said that they were indifferent.
In general, 32 percent of respondents have a positive attitude towards President Vladimir Putin. It is stated that this is by 10 percentage points lower than the 2017 of the year.
At the same time, the same "Levada Center" referred to
"Vedomosti"
, reports that in general, 70% of respondents approve of Putin's work in the presidency. This is an 3% point higher than last October. That is, those who personally approve of Putin are either neutral or indifferent to those who approve of the activity.