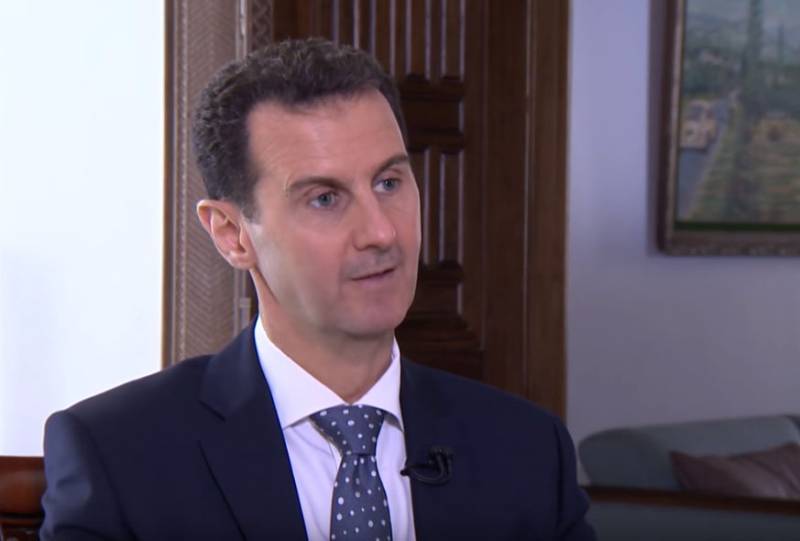 Syrian Kurdish leaders turned to President Bashar al-Assad with a proposal to begin full-fledged peace talks. A letter to Damascus said that efforts must be made to "break the current impasse in northern Syria."
The so-called self-government council of northern and eastern Syria says that they are not going to follow the path of dividing Syria into several states. It is noted that in his interview, Bashar al-Assad "in vain" accused them of such attempts.
Recall that the official Damascus notes the following: leaders of armed groups in northern Syria often conflict with each other and sometimes put forward mutually exclusive demands. So, some require the definition in the constitution of such a concept as "Northern Kurdistan", not to mention the specific boundaries of this geographical entity. Others speak of a federation of Northern Syria without mentioning the ethnic composition of those living in these territories.
The only thing the Kurdish formations converge on is their readiness to confront the pro-Turkish groups, including the so-called Syrian Free Army. To this end, leaders of several Kurdish groups expressed their readiness for joint operations with the Syrian government army (SAA).
The next discussion of the issues of political settlement in the Astana format should be held in December this year. Such information was reported in Kazakhstan. The main result of the negotiations should be the gathering of the Constitutional Council in Syria, which should determine the new basic law of the state.