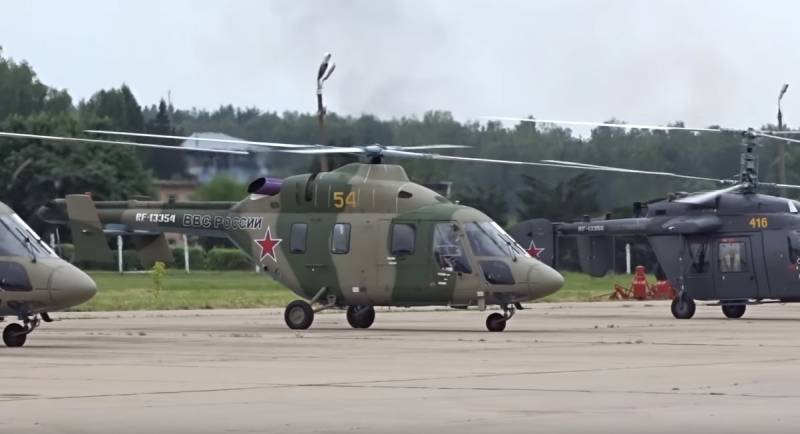 New Delhi puts obstacles in the implementation of the agreement, providing for the acquisition of more than a hundred domestic rotorcraft.
The head of the Russian Helicopters holding said Sunday that India was delaying the signing of a firm agreement to purchase 140 helicopters, despite providing all the information
- The Economic Times reports.
Apparently, we are talking about the acquisition of Ka-226. According to the Indian military, this machine in the designated volume is able to eliminate the acute shortage of funds
aviation
support for potential enemy penetration.
Maneuverable rotorcraft is able, in their opinion, to ensure the coherence of the work of ground units when building their battle formations in the event of a collision with the Pakistani army. As a result, the expected penetration of the "armored armada of Indian troops" into the territory of the neighboring state will receive the necessary air support for this. Ka-226 is able to provide a comprehensive supply of troops, the implementation of sanitary missions and, with the layout in separate versions, intelligence.
At the same time, this cover must be organized as soon as possible. In this regard, the probability of purchasing Mi-8 / 17 is rejected due to the heavier financial burden.
It is noteworthy that during the Indian Prime Minister's visit to Russia, they also spoke about a large "helicopter" contract, which was originally signed back in 2015. India, on the basis of this contract, was going to buy 40 Ka-226 directly from Russia, and also to build 160 rotorcraft of this model at its enterprises under a Russian license.