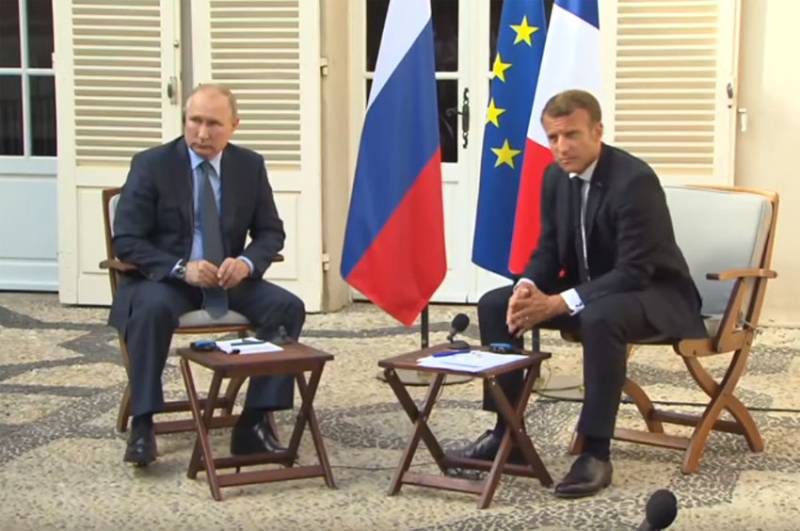 The Polish press sharply criticized Emmanuel Macron, who recently made several statements resonant for Europe. Recall that, meeting with Vladimir Putin, the French President noted the importance of dialogue with Moscow to create a single space of economy and security from Lisbon to Vladivostok. Recently, Macron announced the "death of NATO's brain" and the loss of American interest in European allies.
Today in Paris recognized the success of the Russian Federation in the rejection of the American dollar in the structure of the economy.
In the liberal Polish press, all these words of the French president were criticized. So, in the publication "Gazeta Wyborcza" an article was published by Bartosz Wilinsky, in which he states literally the following:
Macron felt that he could become Napoleon.
The author recalls the warming of relations between Moscow and Paris. As an example, the idea of ​​creating a kind of joint security council is given, in which the defense ministers of Russia and France, as well as representatives of the foreign affairs agencies of the two countries will work.
However, it is not entirely clear how the "opportunity to become Napoleon", in the Polish sense, fits in with the relative warming of relations between Paris and Moscow (at least in rhetoric).
Polish experts note that Macron "demonstrates a reversal, or at least an attempt to reverse, in foreign policy":
He increasingly criticizes the United States and speaks more and more about the need for cooperation with the Russian Federation.
Poland does not hide the fact that this approach of France "scares Warsaw", which continues to position Russia as a "potential aggressor" and carry out various kinds of demarches. One example of such a demarche is the stated refusal to renew the contract with Gazprom.
At the same time, Polish experts, who are pragmatic, note that Macron can be criticized as much as you want, as well as as many as you try to "bury the ground" with the Russian Federation, but France needs to learn pragmatism based on work to protect national interests. And among these interests there is no one that would lead to a conflict with Moscow.