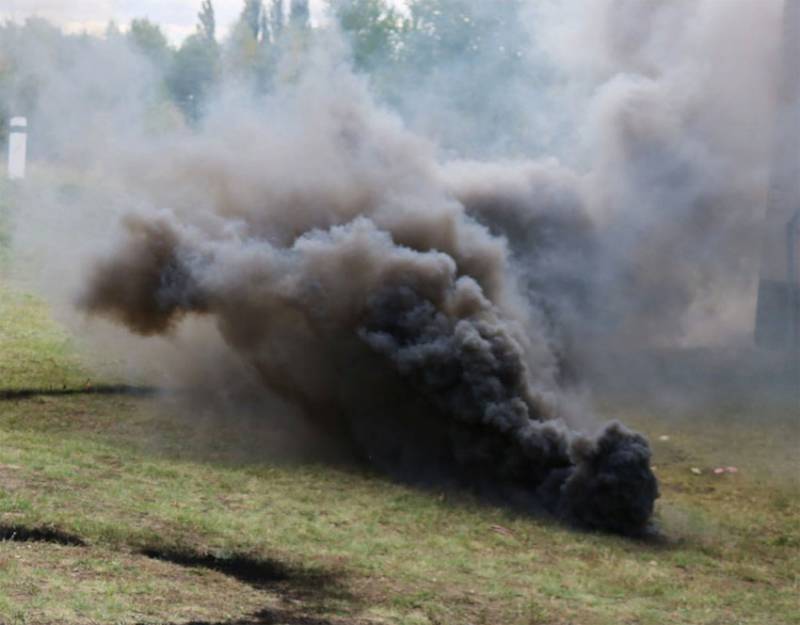 The Ministry of Defense of Ukraine recognized the losses among the personnel of the military unit, which includes the arsenal in Balakliya. Recall that in this arsenal last Friday (November 15) the explosions began to rattle again.
The press service of the Ukrainian military department reports that two servicemen became victims of explosions on the territory of the military unit of the A0563. Their names are given. This is Denis Ermak and Dmitry Movchan. Both of them were sappers and, as stated, carried out planned work on the disposal of ammunition at the arsenal in Balakliya. Ermak had the rank of senior soldier (Ukrainian analogue of the rank of corporal), Movchan - the rank of ensign.
Additionally, it is reported that another sapper was seriously injured. We are talking about a soldier Denis Yanchevsky, who is in the rank of senior soldier.
For reference: in Balakliya (Kharkov region) there is a central artillery ammunition supply base.
The previous time, fire and explosions in warehouses in the Ukrainian Balakliya showed themselves in March 2017 of the year. The fire spread to the territory of about 125 ha. The 50 kilometer zone around the military facility was declared an emergency zone. Several thousand people then had to be evacuated. Then, according to official figures, one person died as a result of explosions and fire, four were injured.