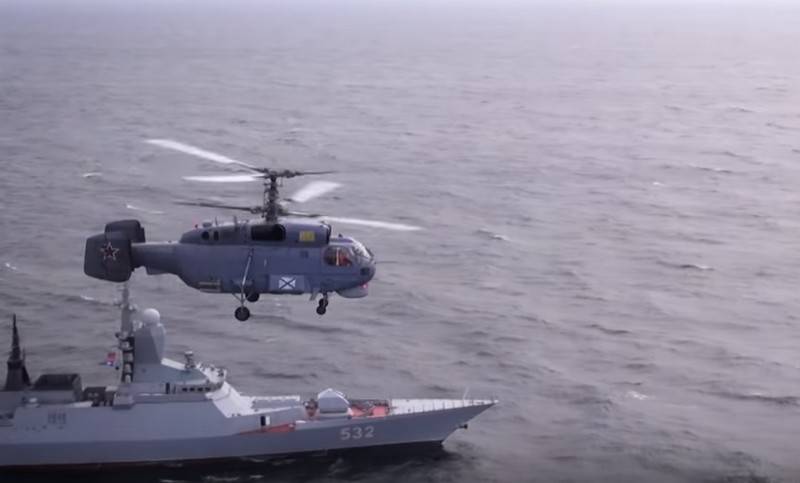 Starting next year, in Syzran, they will resume training helicopter pilots for the Navy
fleet
. The training of cadets for Ka-27PL, Ka-27PS and Ka-29 helicopters will be carried out on the basis of the Syzran branch of the military training and scientific center of the Russian Aerospace Forces (formerly SVVAUL). About this in an interview with the newspaper "Red Star" said the head of the branch, Colonel Alexander Asanov.
According to the colonel, next year it is planned to resume theoretical training of pilots of the Ka-27PL, Ka-27PS and Ka-29 helicopters for service in the navy. In addition, it is planned to organize the training of cadets on the new Mi-26 heavy transport helicopter of a new modification.
In the 2020-2021 academic year, the branch plans to resume the theoretical training of graduates sent to serve in military units
aviation
Navy on the types of helicopters Ka-27PL, Ka-27PS and Ka-29
- said Asanov.
He clarified that at the base of the former Syzran Higher Military Aviation School for Pilots (SVVAUL) pilot training for helicopters such as Mi-8MTV-5, Mi-8AMTSH, Ka-52, Mi-35, Mi-28N and MI-XM . For training, combat training helicopters Ansat-U, Mi-28 and Mi-8 of all modifications are used.
In addition, as the head of the branch said, the training of young helicopter pilots uses the experience of military operations in Syria.