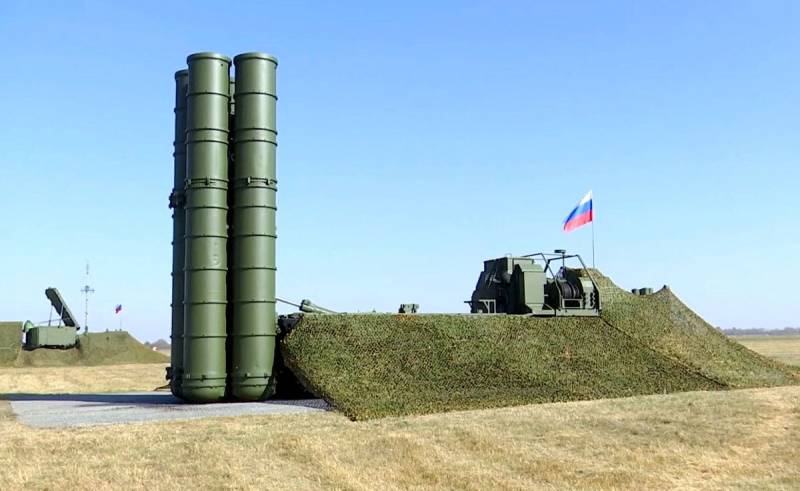 The Indian press reports that, despite pressure from the United States, New Delhi is "physically unable to refuse to purchase C-400 anti-aircraft missile systems from Russia."
The Indian media named the reason why "failure is no longer possible." It is stated that this reason consists in partial payment of the contract signed with the Russian Federation for the supply of the latest air defense systems.
The Hindustan Times writes that at the moment, Indian authorities have transferred a million dollars to the Russian supplier 850. It is noted that this is about 15 percent of the value of the entire contract. The publication reports that this kind of partial prepayment guarantees India an "accelerated supply."
Deliveries of anti-aircraft missile systems for the needs of the Indian armed forces will begin in the 2020 year. Indian reporters claim that if an advance payment of $ 850 million had not been paid, then the implementation of the contract could be delayed until the year 2025.
Earlier it was reported that the total value of the contract is about 5,4 billion dollars.
In India, they note that in order to avoid the American "economic impact" (and we are talking about the CAATSA sanction package, which the US threatens to apply to any buyer of Russian military equipment and weapons), Moscow and New Delhi are conducting a dialogue on transferring transactions entirely to payment in national currencies.
Meanwhile, Washington continues to carry out attempts to "dissuade" India from the Russian acquisition. Thus, the White House said that the acquisition by the Indian side of C-400 from Russia "will limit US cooperation with India."