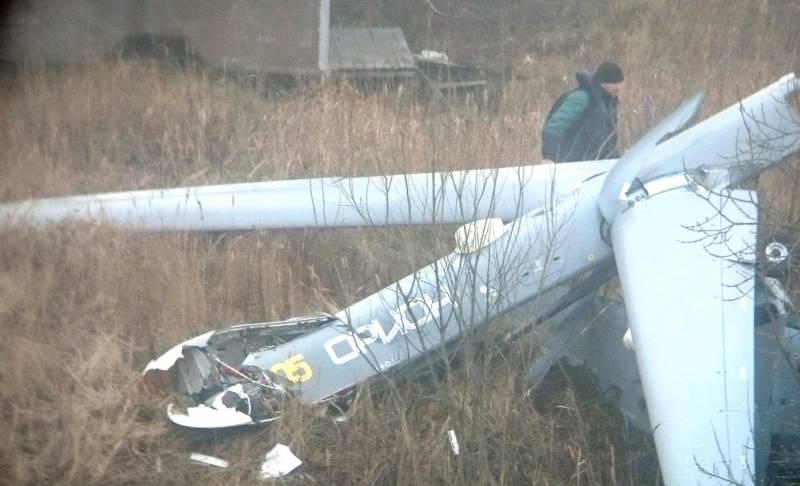 Russian Orion reconnaissance and unmanned aerial vehicle crashed in Ryazan Region during a test flight. The drone crashed in the area of ​​the housing estate in Listvyanka, there are no casualties on the ground. This was reported by local media with reference to the Moscow inter-district SU SK in transport.
The Orion UAV crashed during a test flight. According to eyewitnesses, the unmanned vehicle fell to the ground about 70 meters from the apartment building, while demolishing half of the growing pine. According to Sergei Bubenev, investigator for particularly important cases of the Moscow inter-district SU SC in transport, the preliminary version of the fall of the drone is a failure of equipment. There were no victims and destruction on the earth, the apparatus itself cannot be restored.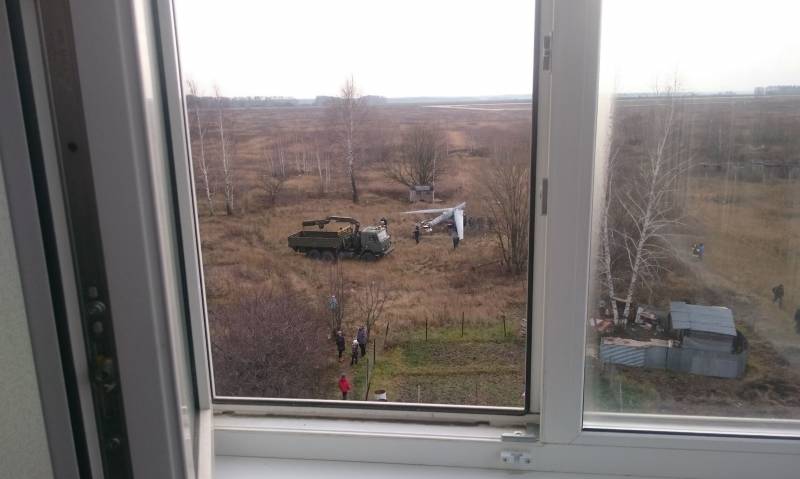 The experimental sample fell while performing a test flight. According to the preliminary version, the equipment failed. Reasons are being clarified. This is Orion
- said the investigator.
According to another version, the cause of the drone falling was a strong lateral gust of wind. In the future, a special commission will be responsible for establishing the cause of the drone crash.
As previously reported, the Orion long-range reconnaissance UAV was created by the Kronstadt company as part of the Peacekeeper design and experimental development contract with the Ministry of Defense. The reconnaissance drone was tested in Syria.
The maximum take-off weight of the drone is 1100 kg, the payload weight is 250 kg. The length of the apparatus is 8 m, the wingspan is 16 m, and the flight duration is 24 hours. On production samples, the Russian APD-110 / 120 engine with an AB-115 twin-blade propeller with a diameter of 1,9 meter should be installed. A set of reconnaissance equipment is installed on the drone.
Earlier it was reported that the first batch of serial drones will enter the army before the end of this year, currently the drone is undergoing pilot military operation.
The development company "Orion" "Kronstadt" announced its readiness to assist in the investigation of the fall of the drone.