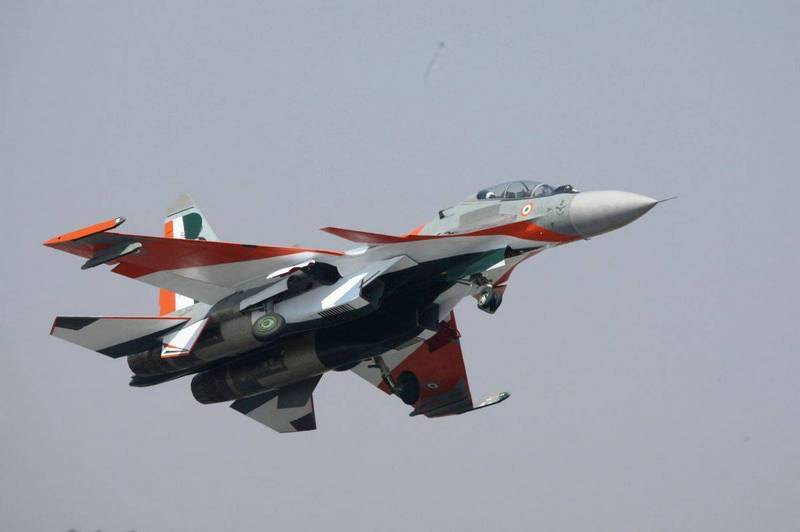 Su-30MKI Indian Air Force
The Philippines considers the Russian Su-30 fighter to be one of the contenders for victory in the tender announced by the country's Air Force.
According to Janes, the Ministry of Defense intends to choose and purchase one of four types of multi-role fighters to strengthen the country's air force in the field of air defense and border protection. Currently, the Air Force command chooses from four options: Eurofighter Typhoon, Lockheed Martin F-16 Fighting Falcon, Su-30 (Flanker) and Saab Gripen.
It was these fighters that were named and shown on slides by a senior official from the Philippines Department of Defense during a press conference at the military. The selected aircraft will be purchased to complement the South Korean-made KAI FA-50PH Fighting Eagle fleet.
The official noted that the acquisition memorandum had already been worked out for approval at the Ministry of National Defense level, and that government funding for the launch of the project is expected in either the first or second quarter of 2020.
Note that until the 2017 year, the Philippines, along with Brunei, remained the only states in the Asia-Pacific region that never bought Russian weapons. However, with the advent of President Rodrigo Duterte, Manila began to actively show interest in establishing military-technical cooperation with Moscow. As Duterte explained, "when Russia sells
weapon
, it does not impose any conditions ", unlike the United States.
The first contract Russia signed with the Philippines was an agreement to supply RPG-7В grenade launchers and shots to them. Russian weapons arrived in the Philippines in July this year.