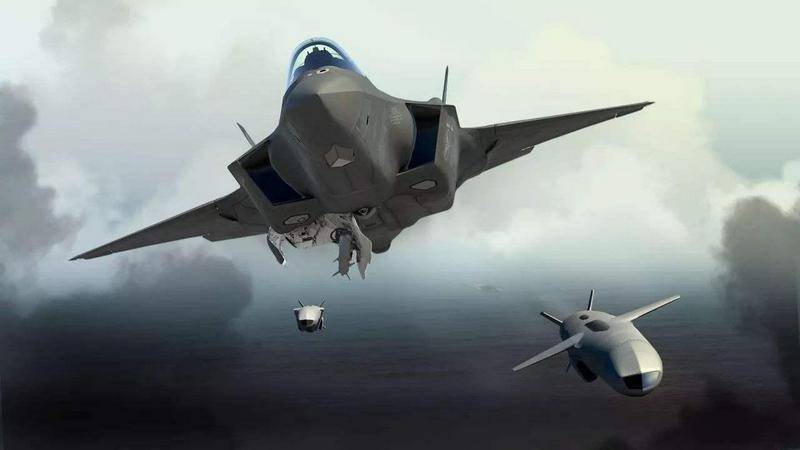 Winged aviation Kongsberg JSM missile as part of the armament F-35A Lightning II
The Japanese Air Force signed a second contract with the Norwegian company Kongsberg for the supply of an additional batch of JSM (Joint Strike Missile) airborne cruise missiles. The missiles are designed to equip Lockheed Martin F-35A Lightning II fifth-generation American fighter jets acquired by Japan.
Japan ordered a second batch of the latest Norwegian anti-ship missiles. The first contract was signed in March this year, while the number of missiles purchased, their cost and delivery dates were not disclosed. With regard to the second contract, it is known that the cost of delivery will amount to 49,2 million dollars, other data are also not disclosed. After signing the first contract, Japan became the first buyer of the JSM rocket manufactured by the Norwegian Kongsberg Group.
The new missile is a further development of the modern NSM anti-ship missile manufactured by Kongsberg. The missile is designed for high-precision destruction of ground and surface targets. It is specially designed for placement in the internal compartments of the armament of the F-35A fighter and will later be offered for purchase by the US Air Force.
The length of the 4 rocket is m with a mass of 416 kg, while the high-explosive armor-piercing warhead has a mass of 226 kg and consists of 100-kg charge in an 120-kg titanium case with a programmable fuse. Made by stealth technology. Equipped with a folding wing and a turbojet engine. JSM firing range up to 100 nautical miles on a low-altitude profile and up to 300 nautical miles on a high-altitude flight profile.
The guidance system is multi-channel and includes a dual-band thermal imaging homing head with memory of the target image, a four-channel passive radar detector, an inertial-satellite correction unit, a weather sensor, a laser altimeter, two-way data transmission equipment based on Link 16, which allows for command guidance, redirection of missiles in flight and .d.
In Japan, the rocket will be used on F-35A fighters, which began to enter the country's air force since the beginning of last year. According to the agreement signed in 2011, in the first stage, Japan will receive 42 F-35A fighters, plans for the future include the purchase of 103 fifth-generation fighters, including 42 F-35B modification aircraft.