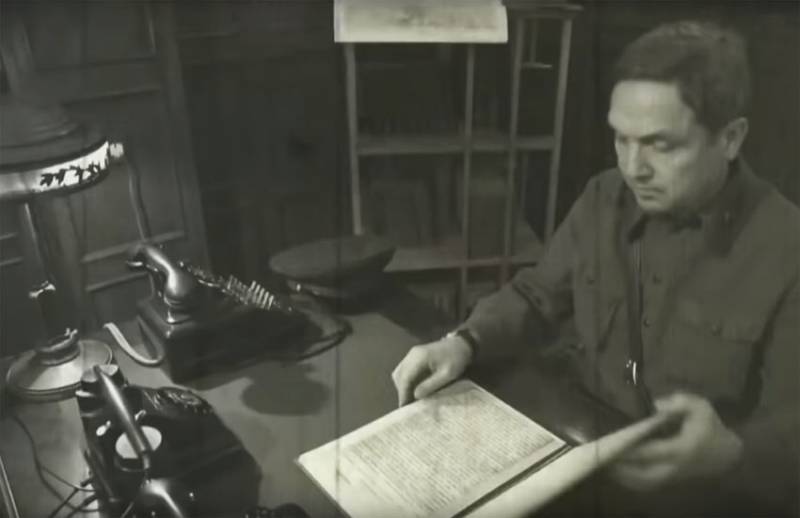 Who does not remember the legendary Soviet television series "Seventeen Moments of Spring" and the short phrase "Eustace to Alex", which has become one of the "identifying marks" of this film and has long been included in folklore? Everyone knows Eustace, the Soviet intelligence officer Isaev - Stirlitz. About Alex, the voice-over voice of announcer Yefim Kopelyan only explains that he was the head of Soviet intelligence.
And if the scout Stirlitz was more of a collective image, then his boss had a very specific prototype. In fact, he has little in common with the elderly and always gloomy Alex from the film, on the contrary, he was a young, smiling and charming person. His name was Pavel Mikhailovich Fitin.
It was Fitin who, since May 1939, headed the Soviet foreign intelligence of that time. His appointment for our country was of crucial importance. Fitin managed to establish work that allowed him to obtain extremely important information. This invaluable information played a decisive role, both in the war years for the salvation of our country, and in the post-war period.
Documentary film "Without Witnesses. Pavel Fitin v. Schellenberg ", filmed with the assistance of the Russian Foreign Intelligence Service bureau, will talk about the work of the foreign intelligence service of the war years, headed by the outstanding Chekist Pavel Mikhailovich Fitin.
[media = https: //youtu.be/vw3TTIogScY]