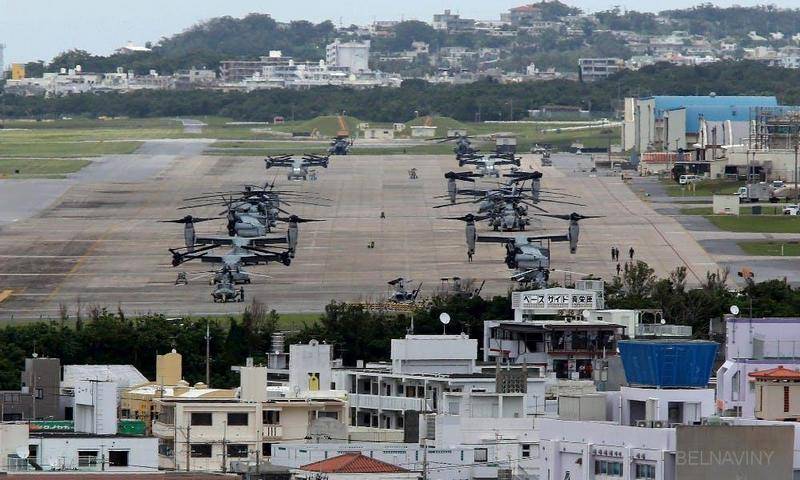 The United States demanded that Japan quadruple the cost of maintaining the US military contingent in the country. This is reported by the magazine.
Foreign Policy
with reference to their sources in the Washington administration.
According to the publication, Washington demanded that Tokyo annually allocate eight billion dollars for the maintenance of American troops deployed in Japan, instead of the two currently allocated. This requirement was transferred to the Japanese authorities in July, who at that time held the position of Assistant to the President of the United States for National Security, John Bolton.
As it became known, in March 2021 the agreement expires, under which the United States deployed more than 50 thousand US troops on Japanese territory, and Japan pays 2 billion dollars a year for this. Washington demands to include in the new agreement a four-fold increase in this amount - up to approximately 8 billion.
The United States also demanded a fivefold increase in the cost of maintaining its troops from South Korea. According to available information, we can talk about the amount of 4,7 billion dollars. The demand for increased contributions on November 6 was voiced by James Dehart, United States chief defense negotiator.
According to Washington, the costs of US security for the allies are too high. As part of the agreement on assistance and mutual defense between the United States and South Korea, about 28,5 thousands of American troops are located in the country. Their maintenance costs the United States 5 billion dollars with South Korea spending a little more than 900 million dollars a year.
Earlier, US President Donald Trump has repeatedly stated that the United States will no longer pay its own funds to ensure the security of allies.