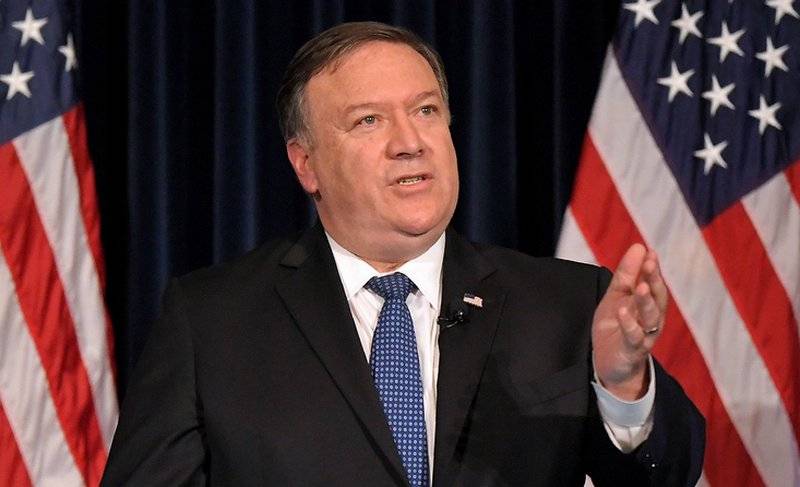 The United States recognizes the Golan Heights as the territory of Israel and does not recognize Crimea as the territory of Russia because there are "obviously different factual circumstances." This was stated by US Secretary of State Mike Pompeo.
Answering a question about how Washington's support for Israel's annexation of the Golan Heights to the condemnation of the "Russian annexation" of Crimea, Mike Pompeo said that "the situation is obviously different." In the case of Israel in Washington, "simply recognized
history
".
The situation is obviously different, and we spoke very clearly about this when the decision was made (on the recognition of the Golan Heights). We simply recognized the reality on earth and the history that existed in this particular place.
- he said.
According to the head of the State Department, there are many "controversial places" in the world and each has its own "factual circumstances". However, he did not explain exactly what "circumstances" were in favor of recognizing the Golan as Israeli and against recognizing Crimea as Russian.
There is a set of international norms and concepts, there are factual circumstances that contradict them, and where these norms are built, we must recognize them
- He said, adding that it is with this logic in the United States that they see the difference between the Golan Heights and the Crimea.
Recall that in April this year, US President Donald Trump signed a declaration recognizing the Golan Heights as Israeli territory.
The Golan was occupied by Israel in 1967 during the six-day war with Syria, and in 1981 Tel Aviv unilaterally declared them its territory. The UN recognizes the Golan Heights as occupied territory.