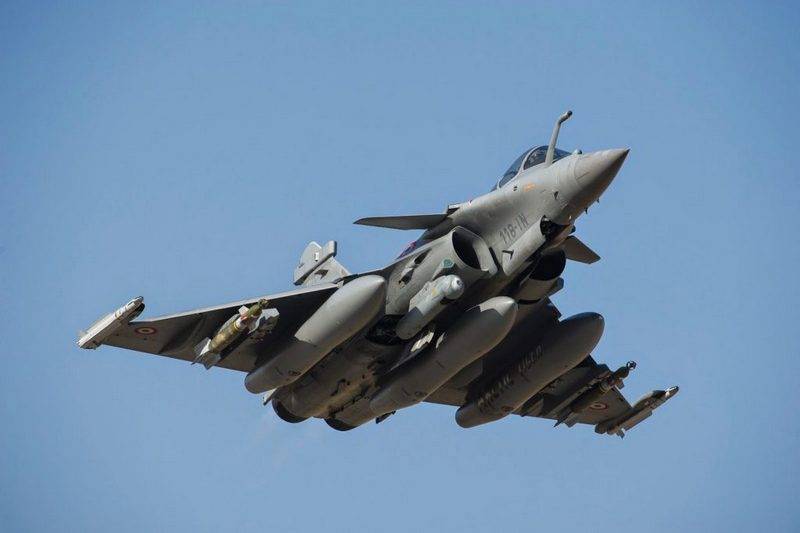 The French Air Force intends to use the Dassualt Rafale fighters for at least another half a century. As transmits
"Warspot"
citing the janes.com portal, the Air Force command is planning four stages of modernization of the fighter.
Fourth-generation French fighters will last until 2070, having gone through several modernizations, and they will be replaced by sixth-generation fighters, developed jointly by France, Germany and Spain as part of a program to create a promising
aviation
Future Combat Air System (FCAS) combat system, which will be based on the new Next Generation Weapon System (NGWS) combat aircraft.
According to the deputy chief of staff, plans and programs of the French Air Force, Major General Frederic Parisot, four more stages of the modernization of Rafale are planned.
Currently, the French Air Force operates fighter standard F3-R, which is a further modernization of the fighter Rafale F3. The development of the F3-R standard started back in the 2013 year and now has received official approval for use in the French Air Force and Navy.
A key feature of the F3-R is support for the MBDA Meteor missiles, the Thales Talios laser pointer, and the advanced Safran AASM satellite guidance system. In addition, aircraft upgraded to the new standard will receive updated sensors and a computer system.
In January of this year, it was announced the development of the next modification of the fighter - the F4 standard. The contract for the implementation of the F4 standard was signed by Eric Trappier, General Director of Dassault Aviation, and Florence Parley, French Minister of Defense.
According to the company's specialists, the F4 standard includes the refinement of the RBE2 radar with an active phased array, the TALIOS long-range radar guidance module and the Reco NG reconnaissance module (all equipment was manufactured by Thales). The modernization will also affect the communications complex, displays on the helmets of pilots. The machine will be equipped with a new engine control unit. In addition, fighters will be able to carry new missiles and precision bombs up to 1 thousand kg. The deck version ("Rafal-M") will receive an updated, all-weather and more accurate landing system on aircraft carriers.
The development of the following standards will become known as the aircraft becomes obsolete.
Recall, Rafale is a multi-purpose 4 generation fighter. His first flight took place in 1986 year. Adopted by the French Navy adopted in 2004 year, the Air Force began to arrive in 2006 year. Designed by French designers. Today it is the last aircraft created by a European country without foreign assistance. First used in combat in 2007 year in Afghanistan.