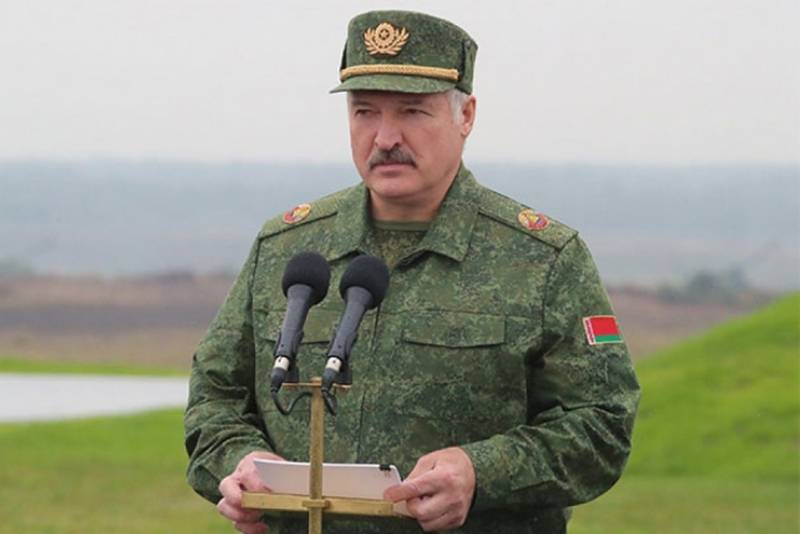 President of Belarus Alexander Lukashenko wanted to get Russian Su-30СМ fighter jets for free, but Russia didn't agree to this because of differences. The newspaper writes about this.
"Vedomosti"
with reference to a statement by a senior source.
A few days ago, the Belarusian leader, speaking in connection with the arrival of the first Su-30СМ fighters to Baranavichy, reproached Russia for allegedly unwillingness to supply Belarus with modern
weapon
. According to him, Minsk bought these fighters with its own money, while it protects Moscow from the western direction.
Recently, Belarus bought Su-30СМ aircraft from Russia for its money. But we also carry out the protection functions in this direction of the people of Russia. So why not help us? We know how to use it no worse than the Russians, but we pay huge amounts of money for it.
- Belarusian editions cite Lukashenko's statement.
According to a senior source of Vedomosti, this statement only means that Lukashenko hoped to get the Su-30СM squadron for free, and not for money, even if Minsk receives the equipment at domestic prices, and not at export prices.
According to another source from the Ministry of Defense, this statement by Lukashenko is due to disagreements between Moscow and Minsk regarding the deployment of Russian fighters at the 61 airbase. Agreements on this were reached in the 2013 year. In December of that year, a link from four Russian Su-27СМ3 took up joint combat duty with fighters of the Belarusian Air Force, but soon left the republic at the request of Lukashenko. He later stated that he would not allow the deployment of foreign military facilities on the territory of Belarus.
After Lukashenko's statement, there was no longer any talk about the free transfer of military equipment, the newspaper writes.