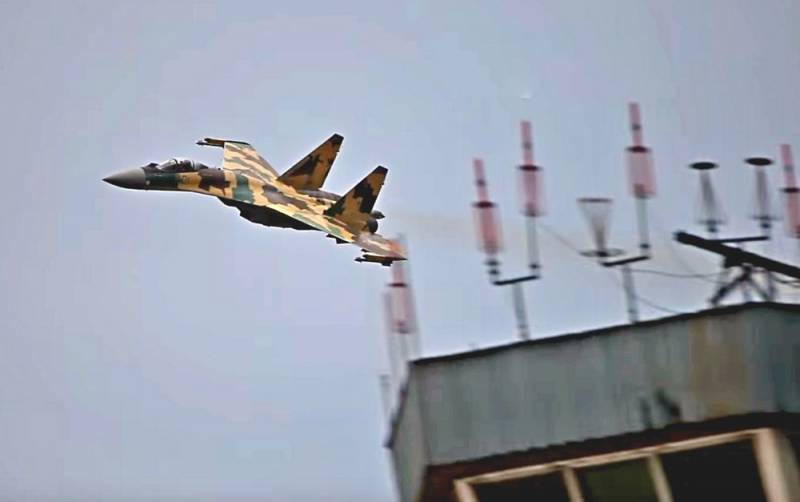 A video was posted on the Web, showing the extreme turns of a Russian combat aircraft among urban buildings.
Allegedly, the flights took place in the sky of Vladivostok - the capital of the Primorsky Territory. It is in its vicinity, in 9 km from the civilian airport, that the Central Angular Air Base is located, in one of the districts of the city of Artem. The 22 Air Regiment is located here. Since 2016, this unit has been re-equipped with Su-35C multipurpose fighters. Now they make up two regimental squadrons.
In this regard, we can conclude that this model of a combat aircraft is captured on the published video. As shown in the material presented, the machine flies in a housing estate, "gliding" along urban high-rise buildings. In the distance, in all probability, the waters of Peter the Great Bay can be seen.
Currently, Su-35С are equipped with two squadrons of the 23 (Dzemgi, Khabarovsk Territory) and 159 (Besovets, Karelia) air regiments and one squadron of the 22 (Central Corner, Primorsky Territory) and 790 (Khotilovo, Tver region) air regiments. Re-equipment for this type of fighter is carried out by the Russian Knights aerobatic team.