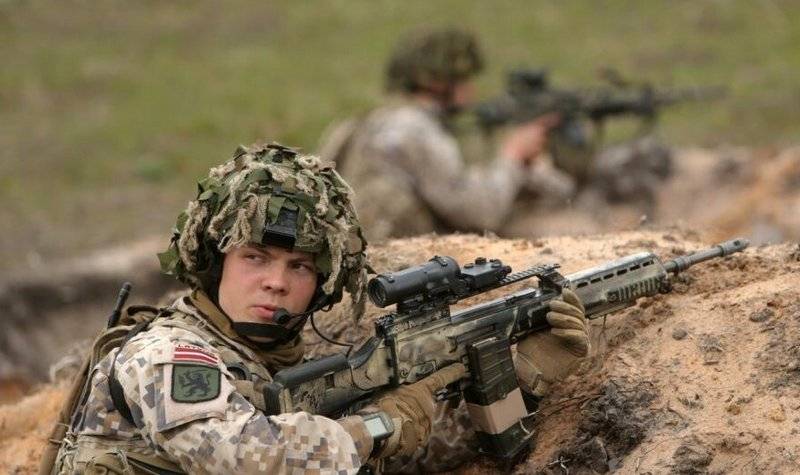 The Latvian army was called the weakest link in the defense of the Baltic states and was accused of inability to defend the territory of its own republic. This statement was made by the former commander of the Estonian Defense Forces Ants Laaneots on the LTV7 television channel.
According to Laaneots, the professional army of Latvia is too small and the Latvian government spends too much money on the maintenance of "six thousand professional military men". He believes that the six thousandth army, even with the support of Latvian volunteer forces, is not able to cope with the protection of its own territory from its "eastern neighbor." This situation is especially dangerous because "Russia has begun rearmament and is obviously preparing for some kind of aggression."
Six thousand soldiers in matters of Latvian defense will not solve anything. Even if you add 8 or 11 of thousands of volunteers to them, it still does not solve anything
- he said.
An Estonian politician advised Latvia to change the army, restoring universal military duty and adding military service to the contract, citing the Estonian army as an example. He noted that there are about 70 thousand people in the reserve of the Estonian army and another 26 thousand serve in voluntary armed organizations.
Frankly, Estonia and Lithuania consider Latvia the weakest link in the defense of the Baltic countries
- he concluded.