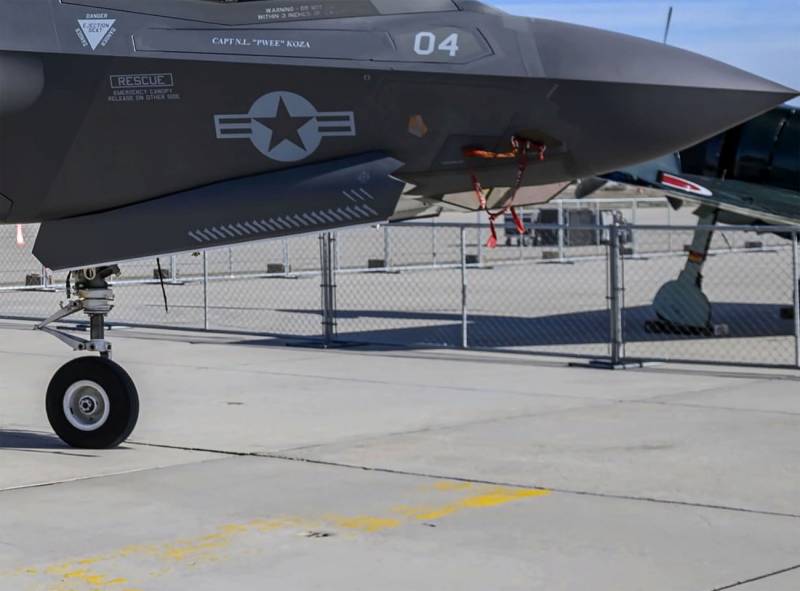 Materials appeared in the American media stating that F-35 fighters made more sorties with strikes against militants in Afghanistan than officially reported. We are talking about fifth-generation fighters F-35B, which belong to the United States Marine Corps (ILC).
It was previously reported that F-35 were involved in two cases of air strikes at militant positions in Afghanistan.
Tweeted about the emergence of photos showing "bomb markings" in front of the F-35B USMC. These are images of air bombs applied by American pilots after completing combat missions. "Bomb marking" is made in two rows and corresponds to two types
aviation
ammunition.
Aviationist suggests the use of laser-guided LGB aerial bombs and GBU-32 JDAM bombs (all-weather correctable) are indicated.
Allegedly, Americans used the capabilities of an aircraft carrier to strike terrorists in Afghanistan
fleet
. So, the F-35B, as stated, took off aboard the Essex universal landing ship (LHD 2). This ship, as part of a U.S. Navy ship group, performed combat missions in the Indian Ocean in September 2018. On the tail of the aircraft you can see the designation of the combat ship, of which it is part of the wing.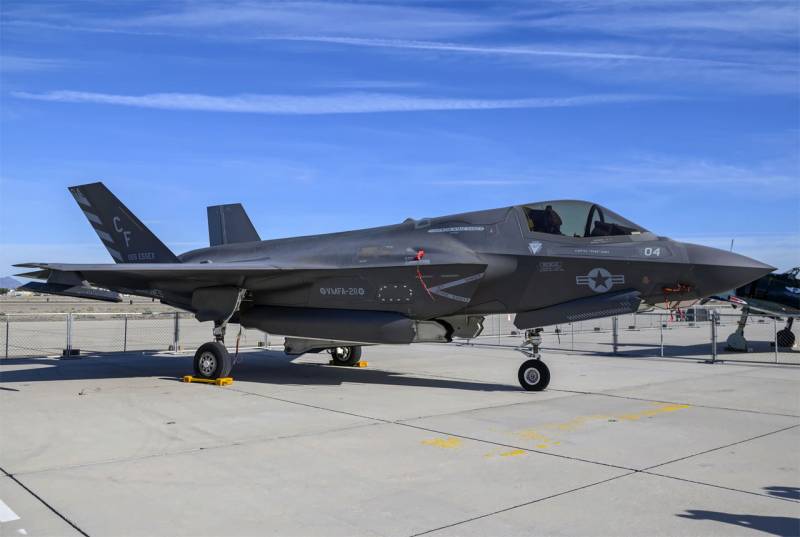 From a statement by US military experts:
The number of air bombs reflected on the F-35B Marine Corps suggests that the number of sorties to Afghanistan was more than the two that were mentioned earlier.