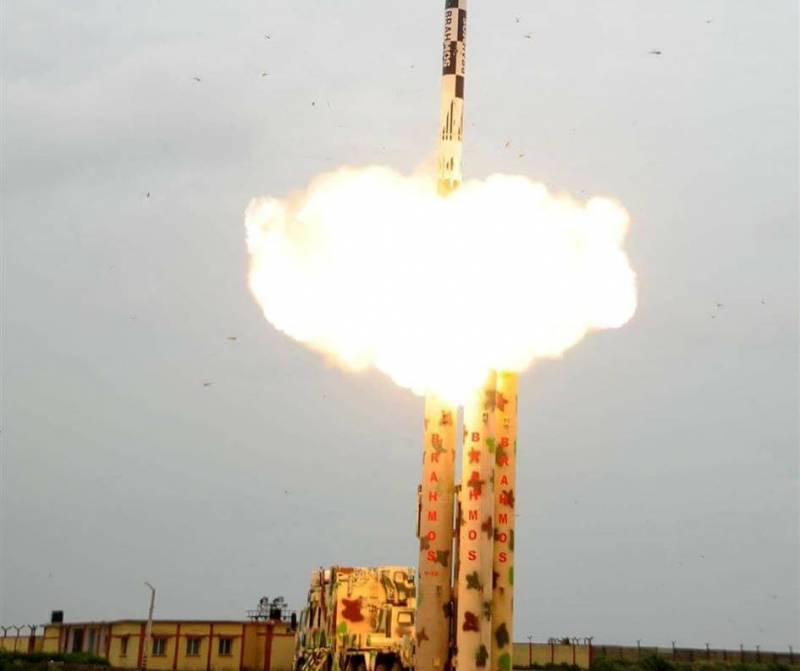 The deployment of Indian BraMos cruise missiles in the Himalayas has become a factor of tension between India and China, writes The National Interest. The reason, apparently, is the high technical characteristics of this
weapons
which is extremely difficult to defend against.
India, by deploying supersonic missiles at the border, has clearly exceeded its self-defense needs, which poses a serious threat to the Chinese provinces of Tibet and Yunnan. [...] Deployment of BrahMos rockets will inevitably increase antagonism in Sino-Indian relations and will have a negative impact on stability in the region
- NI quotes the Chinese departmental newspaper People's Liberation Army.
The BraMos cruise missile of the joint Russian-Indian development has a combination of high speed, destructive kinetic energy when it hits the target, and also the ability to dodge maneuvers in the final approach phase. Only air defense / missile defense systems of a modern combat ship can intercept such weapons. In particular, the publication claims that, according to some studies, the destroyer Arly Burke is not able to repel the attack of more than 12 of such missiles at a time.
In addition, it is assumed that BrahMos is also effective against stationary ground targets, such as command posts and radar installations. Obviously, this is precisely what Beijing is concerned about in the case of the Himalayas.
India is deploying mobile launchers in Arunachal Pradesh, and the new BraMos Block III missiles are reportedly suitable for hitting targets on mountain slopes, which is a clear threat to China.