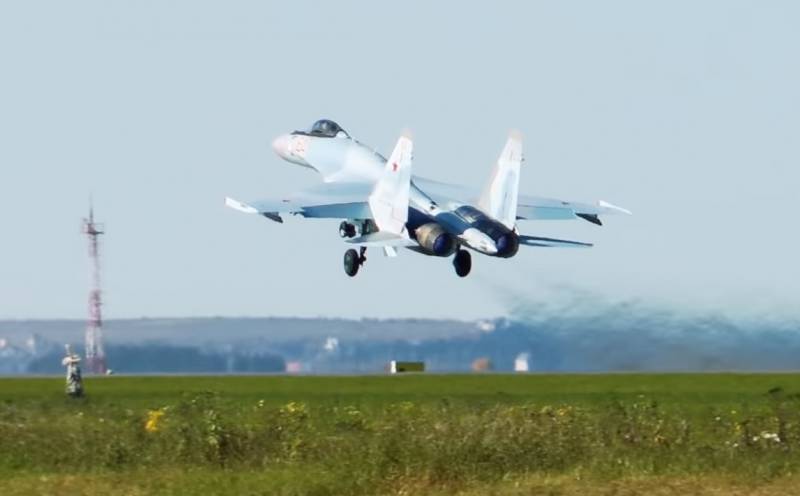 The United States warned Egypt of the imposition of sanctions against it in the case of the purchase of Russian Su-35 fighters. According to the newspaper
Wall Street Journal
, this threat was contained in a joint letter from the Pentagon and the US State Department sent to the Egyptian authorities.
The publication claims that in a letter signed by the head of the US State Department, Mike Pompeo and US Secretary of Defense Mark Esper, "convincing" arguments are given for refusing a deal with Russia to purchase Su-35 fighters from it. Pompeo and Esper directly threatened the Minister of Defense of Egypt with the introduction of sanctions and denial of US military assistance.
A new major deal with Russia will at least complicate the future exchange of military information with the United States and US military assistance to Egypt
- the newspaper cites an excerpt from the text of the letter at its disposal.
The Pentagon personally warned the commander of the Egyptian Air Force about the undesirable consequences of the deal, the publication claims. Moreover, the receipt of the letter coincided with a visit to Cairo by Russian Defense Minister Sergei Shoigu.
Earlier in April this year, information appeared about the conclusion of a deal between Russia and Egypt to supply the latter with Su-35 fighters, although there was no official announcement about this. As the newspaper Kommersant wrote with reference to its sources, the agreement on the supply of "over two dozen vehicles" and about $ 2 billion worth of aviation weapons to them came into force at the end of 2018, and deliveries themselves can begin as early as 2020 –2021 years.