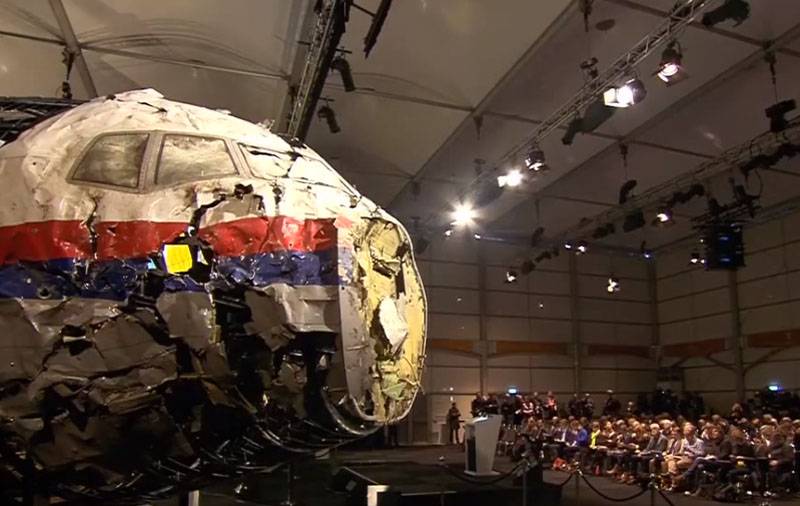 The so-called international investigation team, "working" in the Netherlands in the case of the downed Boeing, decided to move to a "new level."
Obviously not satisfying the customers of this pseudo-investigation with statements about "Russia's involvement", Dutch investigators, 5,5 years after the events over Donbass, suddenly announced that almost all the heads of Russian law enforcement agencies could be involved in the case.
So, in the report, which the official representative of the Russian Ministry of Foreign Affairs Maria Zakharova called complete absurdity, the Dutch investigation decided to include such names as Sergey Shoigu (Minister of Defense of Russia) and Alexander Bortnikov (director of the FSB). There, according to The Bell resource, the assistant to the President of the Russian Federation, Vladislav Surkov, was added.
The explanation from the investigation looks really more than absurd:
The surname Shoigu is in radio intercepts from the territories of Donbass, not controlled by Kiev.
Allegedly, a militia said that "people with powers from Shoigu" arrive in the Donbass.
Does this mean that any mention of the names of Shoigu, Surkov and Bortnikov automatically makes these people involved in the case, according to the Dutch investigation team?
And how many times did the Ukrainian military in the Donbass use the names of the heads of Ukrainian law enforcement agencies in the negotiations?
Maria Zakharova:
This is some kind of absurdity. We live in a world that is struggling with fake, and we proceed from the fact that fakes have been published on this topic many times, and then after a month or two they get a proper expert evaluation.
Maria Zakharova noted that she was not going to give a political assessment of the statements, because these statements would first have to be examined by experts.