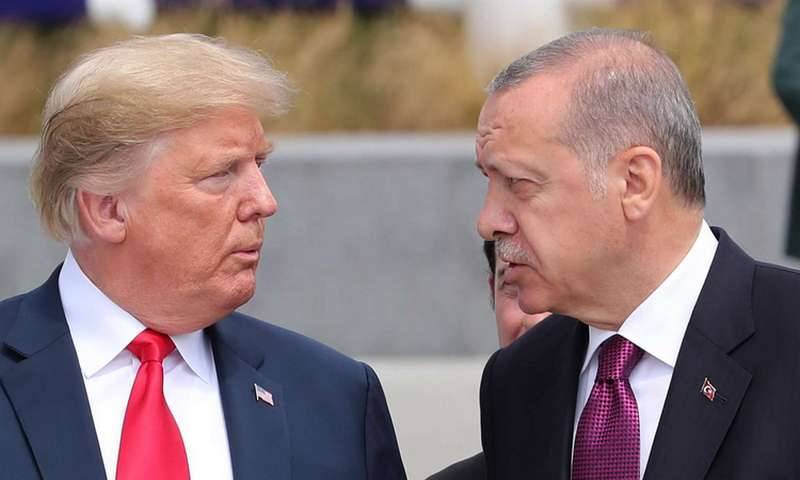 Turkey will not abandon the Russian anti-aircraft systems C-400 even if the United States sells it the Patriot system. Washington's demands to abandon the Russian anti-aircraft system violate the country's sovereign rights. Turkish President Recep Tayyip Erdogan made such a statement to reporters after returning from Washington.
In a statement, the Turkish leader emphasized that he considered categorically incorrect the United States demand to completely abandon the Russian S-400 air defense system. He said that such claims violate the sovereignty of Turkey and Ankara is not going to abandon the S-400 in favor of the American Patriot air defense systems.
We told the United States that if they offer Patriot on suitable terms, we will buy it. But we consider categorically incorrect the proposal to completely abandon C-400. There is no question of abandoning the C-400 in favor of the Patriot. It is important for us that in our security system there is C-400. We will buy both C-400 and Patriot, as we diversify our defense system. Our armed forces have such a strategy
- he said.
Commenting on his visit to Washington, Erdogan said that "in general, he was positive," without disclosing details of the meeting with Donald Trump. According to him, further dialogue is needed to overcome the differences.
We want to come to a positive result on (deliveries of American fighters) F-35. But this time I saw that Trump has a much more positive and constructive approach to this topic.
- he added.
Earlier it was reported that Donald Trump allegedly promised Erdogan a trade deal for 100 billion dollars and "circumvention" of the sanctions imposed in response to the fact that Ankara will abandon the Russian S-400 air defense system. This topic was to be discussed during the meeting between Trump and Erdogan during the latter's visit to Washington. However, judging by the statement of the Turkish leader, the parties failed to come to an agreement on this issue.