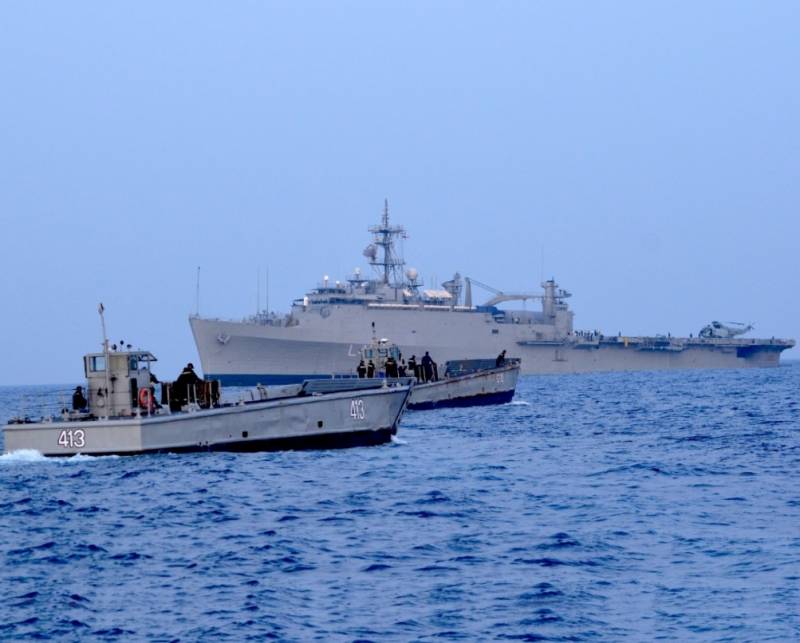 US and Indian military this week will begin to work out interactions in exercises called Tiger Triumph, writes the portal Defense News. This event is noteworthy because for the first time in a training exercise with its partners from the United States, New Delhi will use all three types of troops: the army, navy and
Aviation
.
The exercises are reported to be centered around the delivery of humanitarian aid and rescue during natural disasters, but will also include landing operations.
From the US side, the USS Germantown landing ship will take part in the exercises. The American command is already expressing the hope that such events will become annual - in order to increase interoperability between the two powers. Washington does not hide its interest in a strong regional ally.
It is noted that in its 2017 National Security Strategy of the year, the United States welcomed the development of the armed forces of India.
The Defense News article emphasizes that India's strategic interests, its democratic political regime and its commitment to resist Islamism "unite this country with the United States in terms of interests." At the same time, differences remain between them, primarily regarding the Indian military purchases of Russia. Recall that the United States is putting pressure on India in connection with a major contract, including the supply of S-400 air defense systems from Russia.