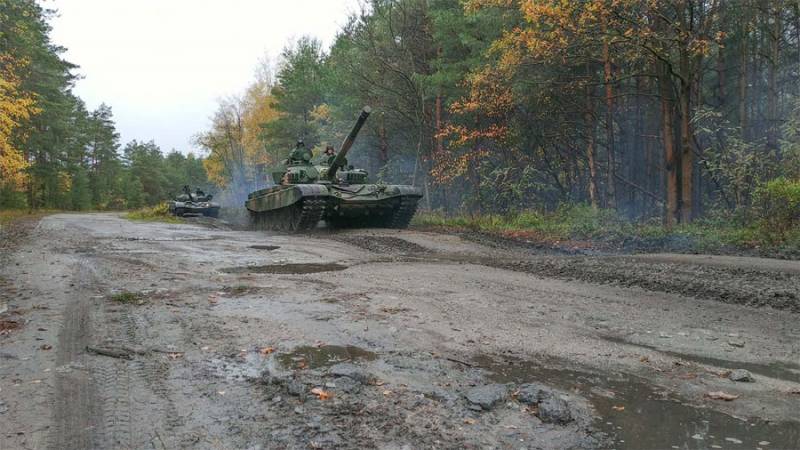 When Kolomoisky said that "Russians
Tanks
they'll stand near Warsaw and Krakow, "as if he hadn't lied.
In the Polish edition of Polska Zbrojna, material was released that, in principle, Russian tanks are already under Warsaw and Krakow, but only as part of the Polish Army. We are talking about the T-72 tanks, which Poland received back in the 1980's. In July 2019, with the participation of the Polish Minister of Defense Mariusz Blaszczak, a contract was signed for the modernization of T-72 tanks at the facilities of the BUMAR ŁABĘDY enterprise in Gliwice. Tank modernization has already begun. The Poles intend to completely complete this process by the 2025 year. Cost of work - 1,75 billion zlotys (about 16,5 billion rubles).
The publication notes that the crews of 23 tanks of the Polish Army left for training at the Zagan military training ground. The tanks that went on maneuvers belong to the 34-th cavalry brigade (the so-called Getman brigade).
The representative of the brigade command, Lt. Col. Slavomir Enjeyak:
First, we will shoot at targets, then we will conduct tactical exercises, including conducting an attack, moving to defense and capturing selected objects.
According to the Polish lieutenant colonel, tankers will carry out training in conditions "as close as possible to combat." In particular, tanks will be fired with special bullets with a plastic core, so that "the tankers feel the resistance they are exerted."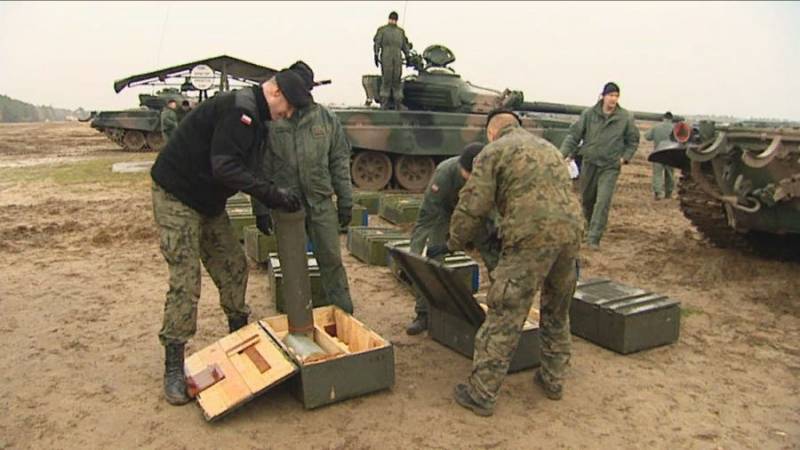 The 34th Brigade of the Polish Army stated that the T-72 tanks, after modernization, will be deployed to units located in the east of the country - "where there is a significant threat." It is noted that during the modernization of the T-72 receive modern sights, navigation systems, new means of communication. Warsaw notes that, despite the transition to NATO standards, the modernized T-72 tanks will be "a formidable force as part of the Polish Army."
Tanks T-72M1 at the training ground in Poland: