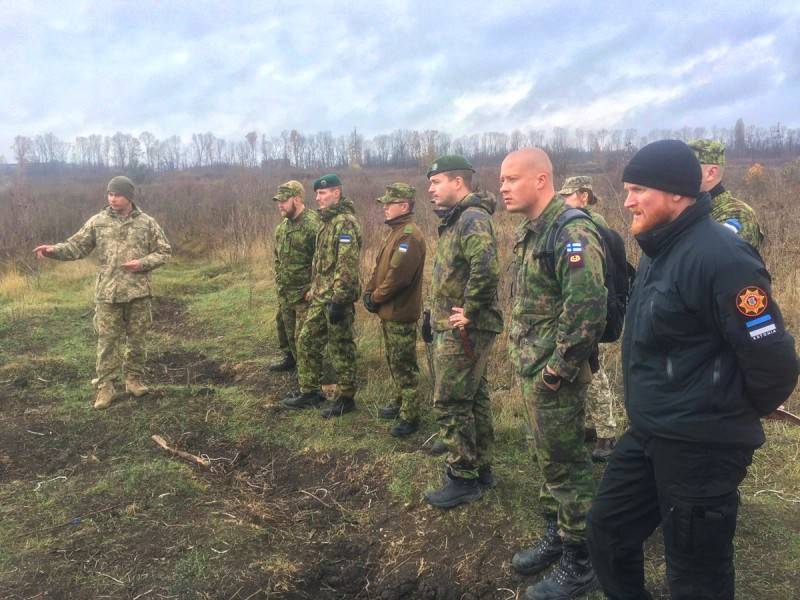 Estonian and Finnish military personnel underwent a one-week training course on mine clearance and destruction of explosives in Western Ukraine, during which an exchange of professional knowledge and skills with the Ukrainian military took place. It is reported by the Ministry of Defense of Estonia.
The five-day training allowed European cadets to improve their skills in overcoming mine barriers under the guidance of their Ukrainian colleagues, learn more about the possibilities of destroying improvised explosive devices and learn how to work with a specially trained dog to mine various objects. This was reported in the press service of the Estonian military department.
Particular attention was paid to the experience of working with explosives of "Russian origin", which, as they say in Ukraine, the Armed Forces of Ukraine encountered during the fighting in the Donbass.
At the end of the course, Estonian and Finnish military personnel thanked their Ukrainian colleagues for the opportunity to improve their professional knowledge.
In Tallinn and Helsinki they show dissatisfaction with Russian politics and periodically conduct army training with the allies. In particular, the Finns took part in the Northern Wind 2019 military exercises jointly with the Swedes and Norwegians this winter, which resulted in the release of an inspiring video entitled Together Stronger.