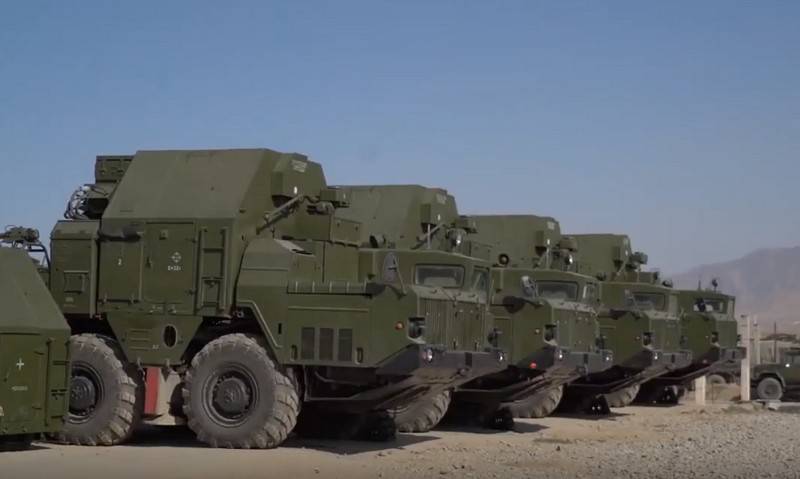 The calculations of the S-300PS anti-aircraft missile systems deployed on the territory of the Russian military base in Tajikistan will be put on pilot combat duty from December 1 of this year. This was stated by the commander of the troops of the Central Military District (CVO) Alexander Lapin. The statement is cited by the county press service.
According to the commander, at present the equipment of the positional area is being made to accommodate the equipment of the anti-aircraft system, the work is planned to be completed by the end of November. The interruption of the calculations of the S-300PS on experimental combat duty is scheduled for December 1.
The anti-aircraft missile battalion, armed with C-300PS systems, will take up combat-pilot duty on December 1. Currently, work is ongoing on the arrangement of a positional area for the placement of equipment, which is planned to be completed before the end of November
- said Lapin.
As previously reported, on October 26 this year, the S-300PS divisional air defense system kit delivered to one of the military arsenals of the Central Military District was delivered to Tajikistan by rail. The division has about 30 pieces of equipment, including, in addition to launchers, a command post, a radar, guidance systems and support vehicles.
The main task of the division is to cover the 201-th Russian military base from air attacks, as well as the air defense of the Central Asian collective security region in conjunction with the air defense of Tajikistan.
The S-300PS air defense system defeats modern and promising aircraft, cruise missiles, ballistic and other targets flying at speeds up to 1200 m / s in the area up to 75 (90) km in range at altitudes from 25 m to the practical ceiling of their combat use, in conditions of massive raid, in a difficult tactical and interference environment. The system is weatherproof and can be operated in various climatic zones. It is a self-propelled version of the anti-aircraft missile system of the C-300P system, delivered to the troops from 1983 of the year. NATO's code designation is SA-10B Grumble.