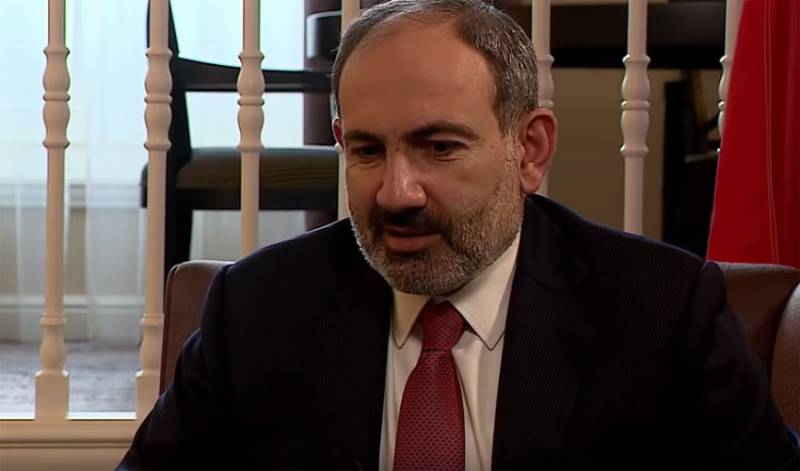 The speech of the Armenian Prime Minister Nikol Pashinyan at the so-called Paris Peace Forum is actively discussed in Armenia and Azerbaijan. During his speech, Pashinyan touched on an extremely acute issue for Yerevan and Baku - the issue of resolving the situation in Nagorno-Karabakh.
According to Pashinyan, no one has the right to talk with Armenia from a position of strength.
Pashinyan:
We are not threatening anyone in our region. We are ready for peace. I personally am ready for dialogue not only with official Baku, but also with the Azerbaijani people, with whom we have something to discuss.
During the forum in Paris, Nikol Pashinyan was asked a question from the Azerbaijani representative. The following wording was used in the question: "internationally recognized Karabakh as part of the Republic of Azerbaijan."
Pashinyan, answering a question about the status of Nagorno-Karabakh, retorted:
But if Nagorno-Karabakh, as you say, has internationally recognized status as Azerbaijan, then why are you still negotiating the status of these territories?
Further, the Armenian prime minister decided to return to the events in Sumgait. According to him, the situation then boiled down to the fact that "Armenians were killed during the massacre, and later these killings spread to Armenians living in Baku."
Pashinyan:
People fled without clothes, throwing everything. If you say that then everyone suffered, then this is not true. The Azerbaijani population was defended by the police, not a single Azerbaijani was injured (...) Now I am proposing a dialogue. You know how opponents in Armenia criticize me for this - they criticize me for offering an honest conversation to resolve the Karabakh conflict. I am talking about the need to negotiate and work out a solution that will be acceptable to Armenia, Azerbaijan and Nagorno-Karabakh itself.