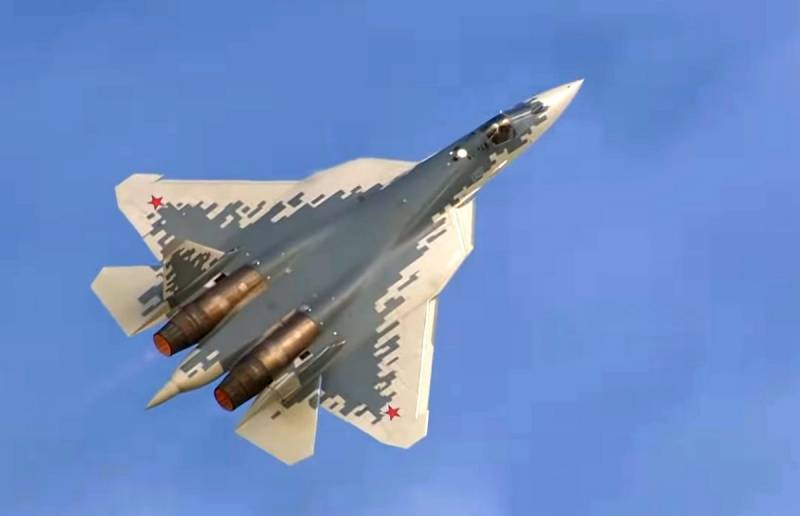 The United States may "burst with envy," looking at the new Russian fifth-generation fighter Su-57, which will soon go into mass production and will be adopted by the Russian Air Force. This conclusion was reached by the author of an article published in the Chinese edition
Sina
.
According to the author of the article, Russia in the production of all types of weapons easily bypasses all existing countries except the United States. However, the creation of a new fifth-generation fighter Su-57 takes to a new level, and the Americans can "burst with envy", looking at this modern aircraft.
Having become acquainted with the characteristics of the Su-57, the author writes that the new Russian fighter has excellent stealth capabilities, is able to fly at super speeds without using the afterburner of its engines. It has high maneuverability, and the cockpit is specially designed for combat at high loads. In addition, the author notes, the fighter carries highly effective weapons of various types, which can be used both in the air and on the ground. At the same time, he raises 10 tons of weapons.
As a fifth-generation aircraft, the Su-57 is different from all other fighters, it can be safely called the "Russian giant"
- the journalist declares.
Summing up the article, the author comes to the conclusion that American fighters can hardly be called weak, but the outstanding characteristics of the Su-57 make them "envious of the Russians." And how such a powerful superpower can remain indifferent when an army of another country catches up to it.