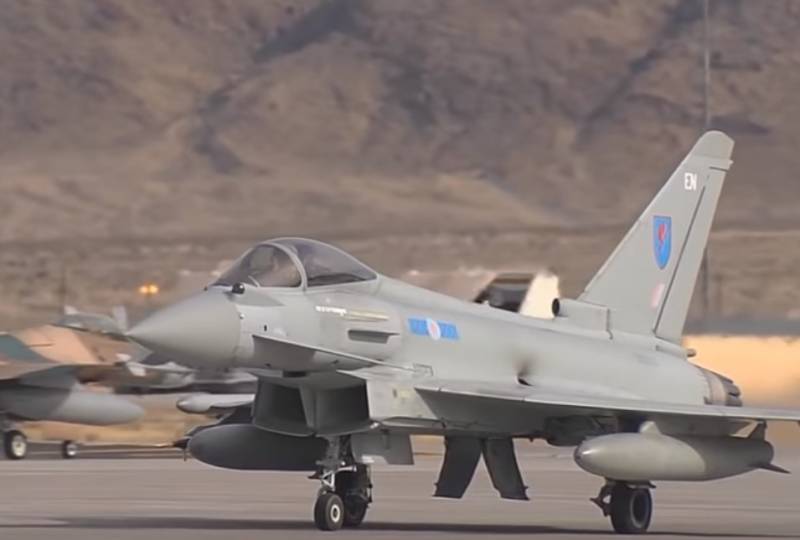 Airbus announced a combat system designed to determine the objectives of the defeat while suppressing enemy air defense. The new platform is based on the Eurofighter Typhoon fighter.
The Typhoon will have on board two EW systems, three 1000 liter suspended tanks and six MBDA SPEAR-EW air-to-ground missiles, which are still under development. In addition to the standard set of four Meteors designed to eliminate air targets, two Iris-T missiles are attached.
AGM-88B or AGM-88E AARGM systems can optionally act as an electronic warfare. This equipment for identifying potential targets will simultaneously enhance the overall survivability of the aircraft. Control of radar confrontation systems will be carried out by a "separate" crew member.
It is assumed that the designated modification of Eurofighter should begin operation by the 2026 year, while the full implementation of the project is scheduled for the end of the 2020's.
Eurofighter is the only fighter created by pan-European efforts. It was adopted by a number of European countries and not only - for example, Saudi Arabia.