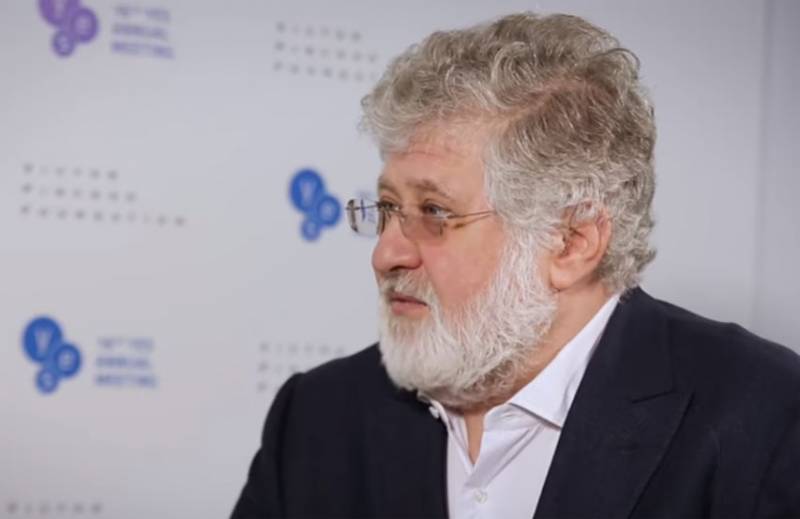 The West responded to the interview that Ukrainian oligarch Igor Kolomoisky gave to the American newspaper The New York Times. Recall that the former head of the Dnipropetrovsk Regional State Administration of Ukraine said that the United States and Europe had deceived Ukraine, and it was beneficial for the States that the country wage war against Russia until the last Ukrainian. In the same interview, Kolomoisky said that it was time for Ukraine to face the truth and understand that they were not waiting for it in either NATO or the EU.
Particularly resonant statement by Kolomoisky was the following:
We need to put up with Russia (...) She would offer us a new version of the Warsaw Pact (...) Russian
Tanks
will stand near Krakow and Warsaw, and your NATO will get your pants dirty and buy diapers.
The Western media and the blogosphere could not get past this statement of the former Ukrainian official, who now became, in fact, the shadow head of the Ukrainian state, having influence on Zelensky.
Several excerpts from the European press and expert statements published on social networks and blogs.
In Poland:
The Kremlin definitely likes it, because it says that Ukraine will eventually return to Russia anyway.
Kolomoisky says Ukraine spent a lot of time on useless conversations with the West. And Russia would like to lead Ukraine to a new Warsaw Pact. I hope he does not think that the agreement will be signed again in Warsaw.
In Poland, annoyed by the statement that NATO was "dirty", it was also recalled that in addition to the Ukrainian passport, Kolomoisky has passports of a citizen of Cyprus and Israel.
A man who has assets abroad frankly insults the Western military-political alliance. What is it: diapers for NATO? Will he get away with it?
Czech edition of Denik:
A man who is an important partner of Ukrainian President Vladimir Zelensky said that it is time for Ukraine to abandon rapprochement with the West and return to Russia. This is a landmark statement.
Western political analyst Olli Richardson called the article in NYT a provocation, noting that Kolomoisky is neither a "handshake person" for the United States nor the Kremlin. According to Richardson, the Ukrainian oligarch is trying to "bargain" in this way, and the American press is trying to use it as an "attempt to show Trump's failed policy towards Ukraine."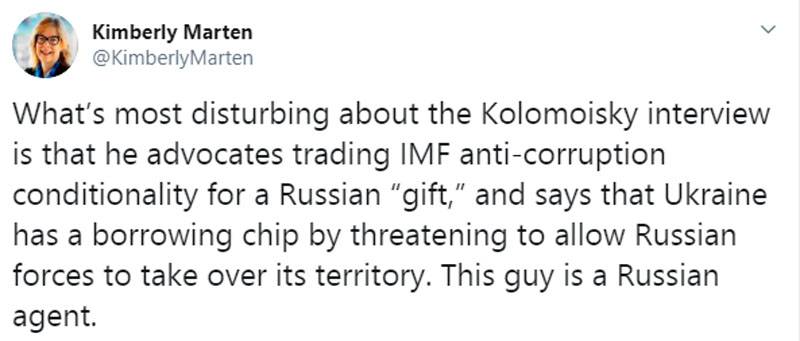 A completely different opinion was expressed by the professor at the University of the District of Columbia (USA) Kimberly Martin:
What causes the most concern in an interview with Kolomoisky is that he advocates the exchange of anti-corruption conditions of the IMF for a Russian "gift" (in 100 billion dollars - approx. "VO") and (...) threatens to allow Russian forces to seize their territory . This person is a Russian agent.