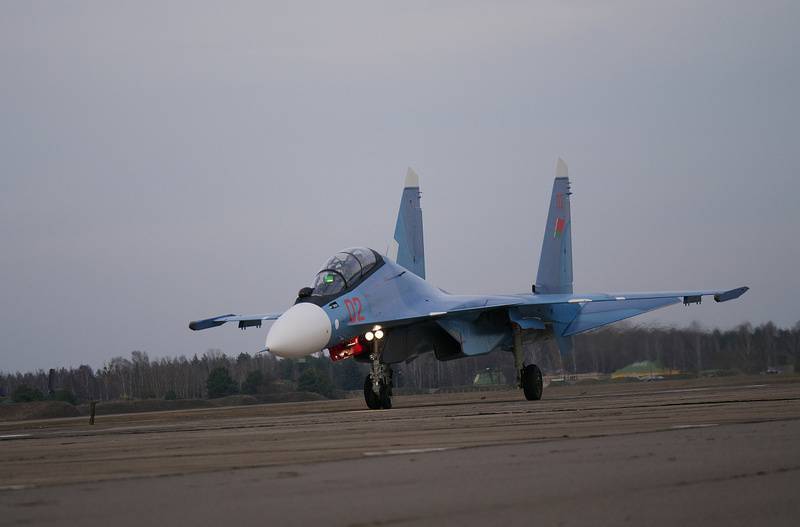 The new Russian Su-30СМ fighters, delivered by the Air Force of the Republic of Belarus, are equipped with an indicator against the background of a windshield (HLS) of the French production Thales HUD 3022 (CTH 3022).
The first pair of Russian Su-30СМ, delivered by the Belarusian Air Force 13 on November this year, is equipped with an indicator on the background of the windshield (ILS) of the French production Thales HUD 3022 (CTH 3022), as well as French multifunctional full-color liquid crystal displays Thales SMD55S (5х5 inches) rear cockpit.
French-made IFS data were installed on Su-30СМ multi-functional fighters before the introduction of sanctions against the Russian military-industrial complex in 2014 due to the annexation of Crimea. As part of the import substitution in 2015, it was announced that further from the end of the year collimator wide-format indicators will be installed against the background of the IKSh-1M windshield developed by Ramenskoye Instrument-Making Design Bureau of Concern Radioelectronic Technologies JSC (KRET, part of Rostec Group of Companies) .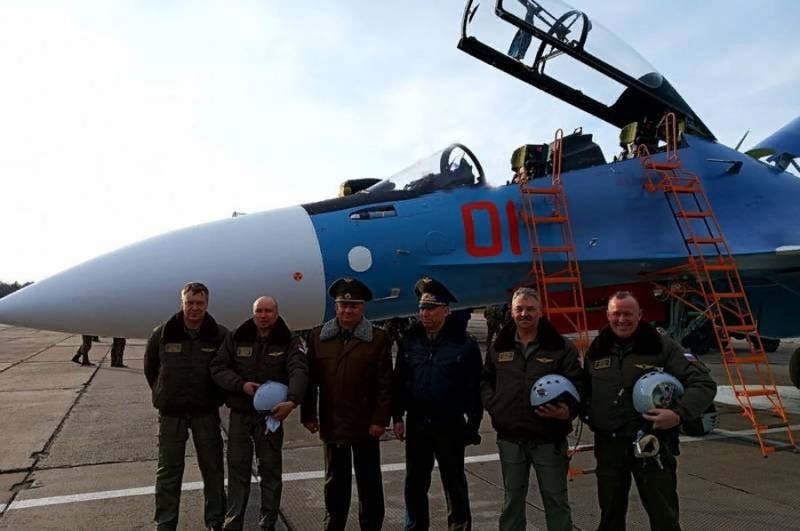 Su-30СМ with number 01 "red" with installed French ILS Thales HUD 3022
It is known that tests were conducted with Russian HLS at that time, however, it is not known whether the IKSH-1M HMIs were subsequently installed on the Russian Su-30SM.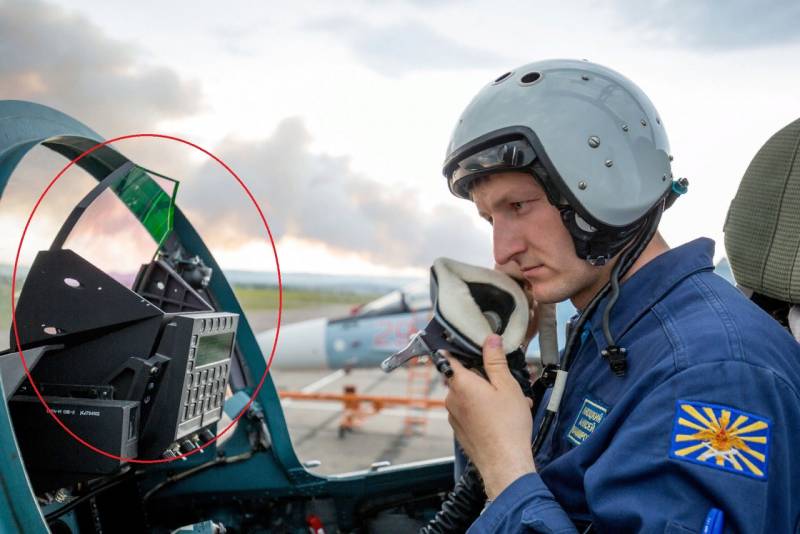 The French ILS Thales HUD 3022 was originally developed for Dassault Rafale fighters, they were installed on the Su-30MKM of the Malaysian Air Force, the Su-30СМ of the Air Force of Kazakhstan and now the Su-30СМ of the Air Force of Belarus. This is not surprising, since, most likely, the customer chose the fighters in this particular configuration, purchased French ILS, and it was not difficult to deliver them, since the Su-30СМ was originally produced with them.
The MiKS-1K, MiG-29СМТ and Su-29С fighters were equipped with Russian indicators IKSH-35М, whether they are now installed on the Su-30СМ for Russian airborne forces as part of import substitution or fighters continue to fly with the French - it is not known.