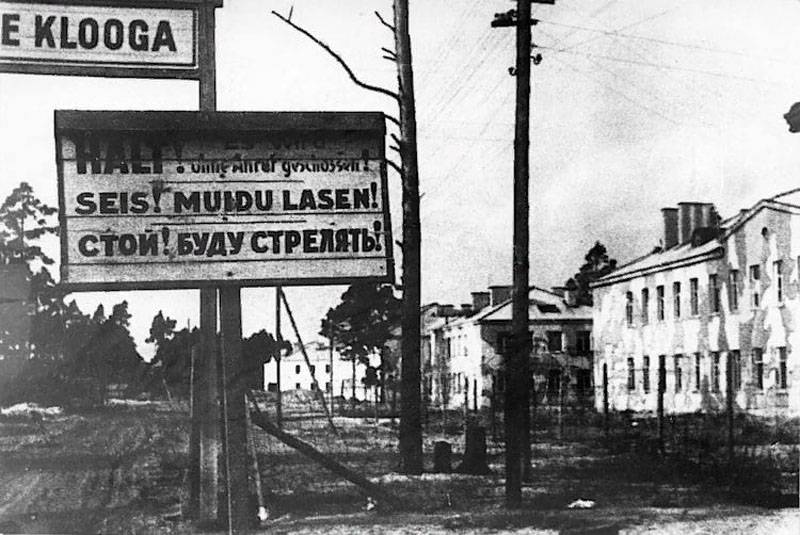 Archival documents have been declassified in the Pskov region, which relate to part of the criminal case on the crimes of Estonian Nazi accomplices during the Great Patriotic War.
We are talking about war crimes committed in the prisoner of war camp in Moglino and throughout the Pskov region. The camp was created by the Nazis immediately after the occupation of these territories, which Hitlerite Germany was going to introduce into Estonia. The Nazis set up a camp on the territory of the Soviet border commandant's office.
Declassified by the FSB department in the Pskov region contains eyewitness accounts of crimes committed by Estonian punitive. In total, this is about a hundred pages with testimonies of people who witnessed the torture and numerous executions with their own eyes, including indicative ones. Also in the case, which includes 6 volumes, there is evidence of the Nazi criminals themselves.
One of the witnesses in the testimony reports that the crimes were committed not only against prisoners of war, but also against the local civilian population. So, in the autumn of 1942, 170 civilians, including children, old people, women, including residents from the gypsy and Jewish population of the city, were taken out of Pskov. All of them were shot. The executions with the direct participation of Estonian punishers were carried out repeatedly and subsequently. So, in the summer of 1943, 70 Jews were shot.
In total, we are talking about hundreds of executed people, and it has not yet been possible to establish exact data on the number of victims.
The case contains documents on the testimonies of Estonian punishers who stated at a court session in the USSR in the 60's that they "do not remember the exact places of executions, since many years have passed". According to the court decision, three punishers were sentenced to death in February 1968. At the same time, dozens of representatives of Nazi punitive groups managed to escape punishment.