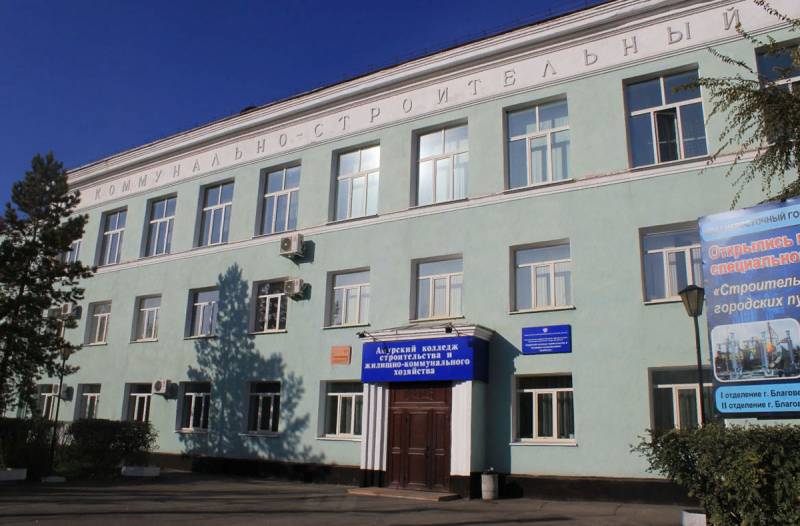 From Blagoveshchensk, there are reports of a tragic incident in one of the local educational institutions. The reports say the shooting at the Amur College of Construction and Housing.
At the moment, it is stated that the shooting was opened by one of the college students. The Ministry of Health of the Amur Region says that one person died, three were injured of varying severity.
Eyewitnesses report that people ran out of the college building to the sound of gunfire. One of the local residents on a social network writes that he saw "how police officers took a young man or man out of the building."
From the report:
Some type walks with the barrel.
About which one
weapons
in question, not officially reported. The blogs stated that the student brought a hunting rifle to the college building and opened fire in one of the classrooms, where at that moment classes were going on and there were about twenty students.
The Annunciation media reports that the student allegedly carried the gun into the college building earlier, hiding it in the toilet. During the lesson, he went out, and then returned to the audience with a weapon.
So far, all these statements in the local media have not been commented on by official bodies.
The area where the college is located is cordoned off by the police, the work of the OMON detachment is reported.
Meanwhile, videos appear on the network, the author of which claims to be from the same audience where the shooting took place. The footage shows how assistance is provided to a wounded young man. The students themselves render it. Due to the fact that the information on the compliance of the video with the described data is not confirmed, the video does not publish.