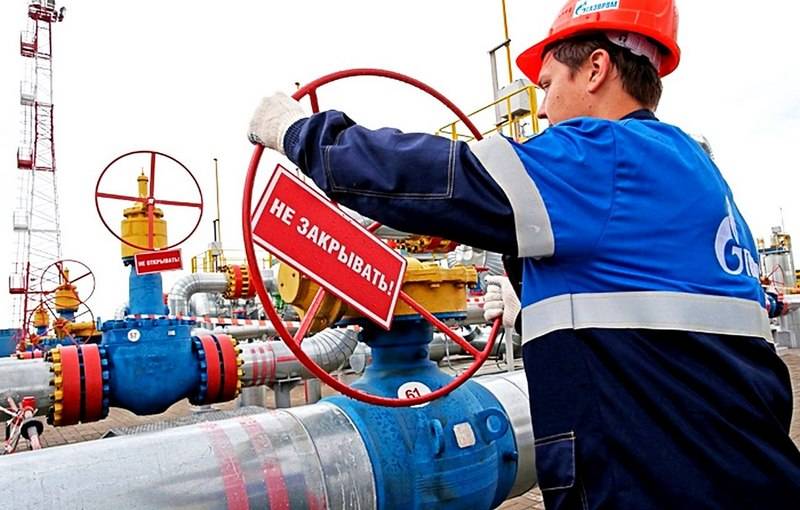 The Ukrainian Naftogaz rejected the offer of the Russian Gazprom to "nullify" mutual claims. According to the executive director of the Ukrainian company, Yuri Vitrenko, in Kiev they are ready to consider various options for ships with a Russian company, but only "not zeroing out" the Stockholm arbitration.
Earlier, the Russian Gazprom proposed to the authorities of Ukraine and the Naftogaz company the cancellation of all currently existing gas claims between Ukraine and Russia, as a condition for concluding a new gas agreement with Kiev. The proposal was made in the presence of representatives of the European Commission, but Naftogaz reacted critically to it.
We do not accept such an offer at all. (...) Just forget about it (about the decision of the Stockholm arbitration) - we can't
- said Vitrenko.
As previously stated in the Ukrainian company, Naftogaz valued its claims against Gazprom as much as 22 billion dollars, which included: the decision of the Stockholm arbitration for almost three billion, a lawsuit against 12 billions and seven billion fines imposed by the Antimonopoly Committee of Ukraine. At the same time, Vitrenko said that the company was ready to reduce the lawsuit from 12 billion to 2 billion if the transit of Russian gas from 2020 of the year through the Ukrainian gas transportation system continued, with the income from this remaining at the same level.
The head of the Ministry of Energy of the Russian Federation, Alexander Novak, stated that the claims of the Ukrainian company against the Russian Gazprom are absurd.
The current agreement between Moscow and Kiev on gas transit through the territory of Ukraine expires at the end of the 2019 of the year. If the parties do not agree, and everything goes to the point that there will not be a new "normal" contract due to Naftogaz's position, Russia will propose a short contract on the existing conditions necessary for the completion of the Nord Stream-2 gas pipeline.
At the same time, the lack of transit through Ukraine will not affect the gas supply of Europe in accordance with the existing agreements. As Gazprom previously stated, the company has accumulated the required amount of gas in European UGS facilities, and can also buy gas in spot markets.