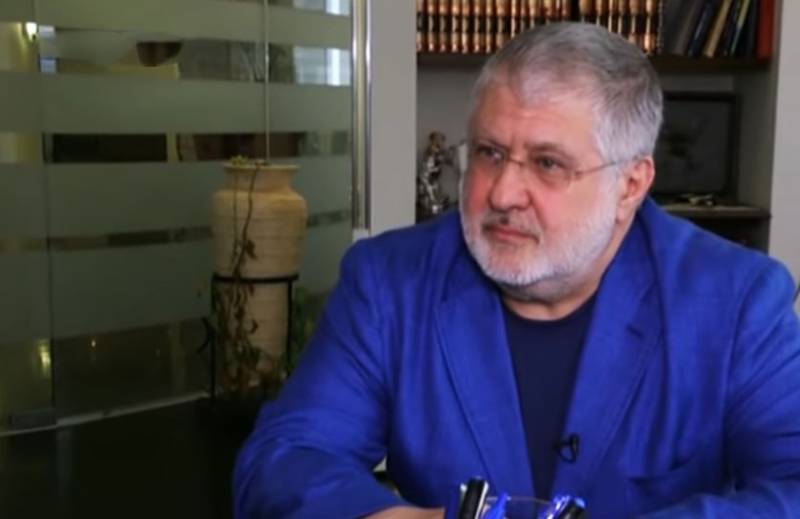 The famous Ukrainian oligarch, the former head of the Dnipropetrovsk regional state administration, Igor Kolomoisky gave an interview to the major American newspaper The New York Times. At the same time, a person who can be considered the current shadow leader of Ukraine, as usual, was not shy in the wording.
Kolomoisky noted that Ukraine needs to look into the eyes of reality. According to the oligarch, who is trying to return his assets, which he lost during the presidency of Petro Poroshenko, one needs to accept reality and "not even try to join either NATO or the European Union."
Kolomoisky noted that he considers all discussions on this subject with both Europeans and Americans useless.
Oligarch:
You all (Europeans and Americans) still will not accept us. The war against Russia until the last Ukrainian is important to you.
Kolomoisky said that against this background, Russia would like to see Ukraine "in the new Warsaw Pact", and would like to create an alliance.
From an interview with the Ukrainian oligarch, who, in addition to the Ukrainian, has several more passports, including an Israeli one:
Then Russian tanks will be located near Krakow and Warsaw, and your NATO will get your pants dirty and buy diapers.
At the same time, Kolomoisky, nicknamed "Benya" in Ukraine, said that "now he is busy with issues of resolving the crisis in the Donbass." American journalists asked him to specify what this work is, to which Kolomoisky stated:
I will not say, otherwise they will spoil and hinder everything.
At the same time, Kolomoisky added that it was time to put up with Russia, which caused a flurry of criticism from the radicals.
Recall that earlier Kolomoisky called on President Zelensky not to "rush" with the adoption of decisions at a new post for him.