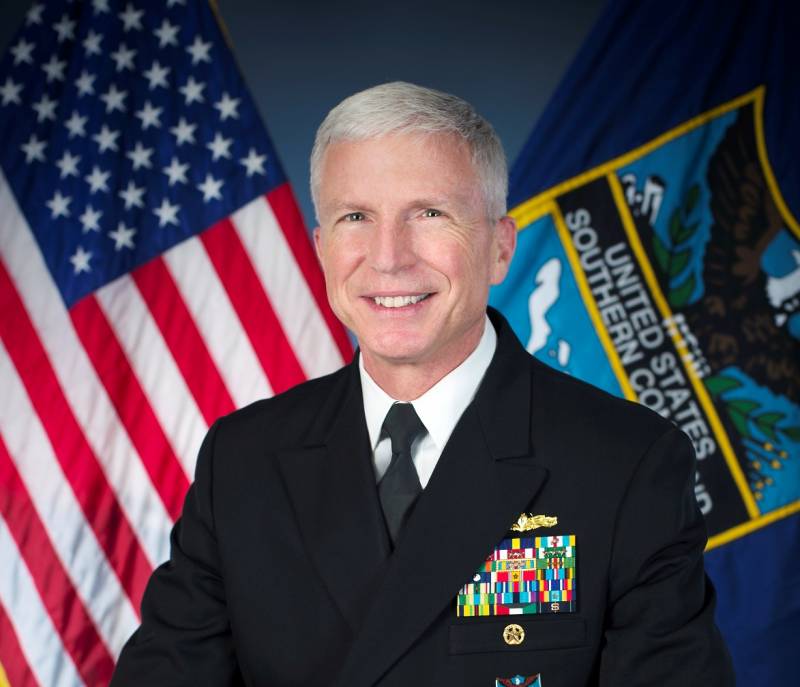 The head of the Southern Command of the United States (US SOUTHCOM) Admiral Craig Fuller outlined the threats that exist for American interests in his area of ​​responsibility. This happened during his visit to the countries of the Caribbean: Jamaica, Haiti and the Dominican Republic.
In particular, the official said that the security problems are aggravated by the crisis in Venezuela, from which illegal export of drugs doubled. A high-ranking officer explained this by saying that the "regime of Nicolas Maduro" compensates for the drop in income from traditional industries that stopped in the country.
In addition, Mr. Fuller criticized China, whose influence over the Caribbean has recently been strengthened in the United States. In particular, it was mentioned that 25 of the 31 countries of the Western Hemisphere are pleased to welcome Beijing's infrastructure projects. In addition, not so long ago, Jamaica and the Dominican Republic refused to recognize Taiwan in favor of the Chinese government, which was appreciated by Beijing.
Russia was also mentioned in passing, mainly in conjunction with China. In particular, it was said that Moscow does not share the democratic principles that Washington professes. Russian aid to the Venezuelan leader Nicolas Maduro was cited as an example of such disagreement.