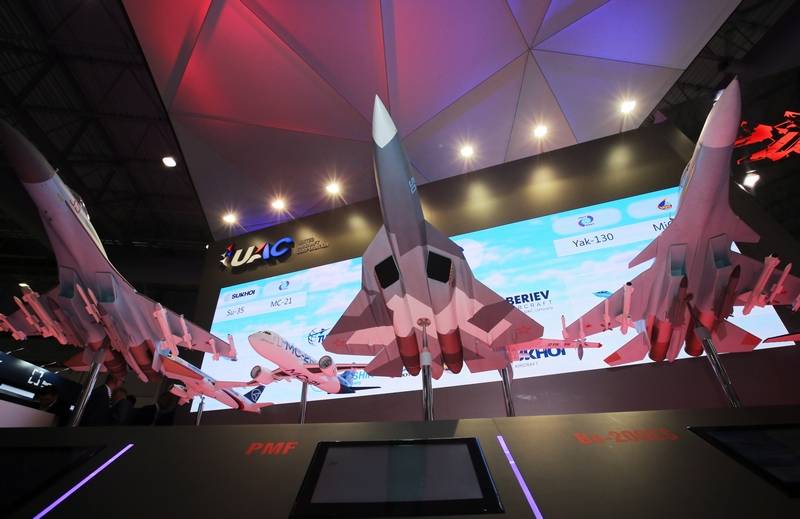 At the international exhibition Dubai Airshow 2019, which will be held in the capital of the United Arab Emirates from 17 to 21 on November this year, Russia will present not only aircraft and helicopter novelties, but also will present the latest Russian systems for combating drones and other means of air attack. This was stated by the head of the state corporation "Rostec" Sergei Chemezov.
According to Chemezov, Russian defense companies will present at the exhibition not only well-known air defense systems, but also electronic warfare equipment on various media, from manual systems to mobile and stationary, designed to protect against drones.
We offer electronic warfare techniques on various media, including the highly mobile Sapsan-Bekas, Kupol-PRO, and Pishchal-PRO systems. These developments can be successfully used to protect military and industrial facilities, civilian infrastructure from drones.
- said Chemezov.
Within the framework of a single Russian exposition, a presentation of these systems will be held for potential customers.
In turn, the head of Rosoboronexport, Alexander Mikheev, confirmed that the countries of the Middle East have great interest in Russian developments in the field of anti-drone combat. Particular attention is expected from those affected by drone attacks.
In addition, Russia will present an export version of the Su-57E fighter, a modernized Mi-28NE, Mi-171Sh helicopter, a modernized Pantsir-S1M air defense missile system, Sula radar for observing space objects, and much more.
According to Rosoboronexport, a single Russian exposition will occupy more than 750 sq. meters, on which eight Russian leading arms companies will present their products.