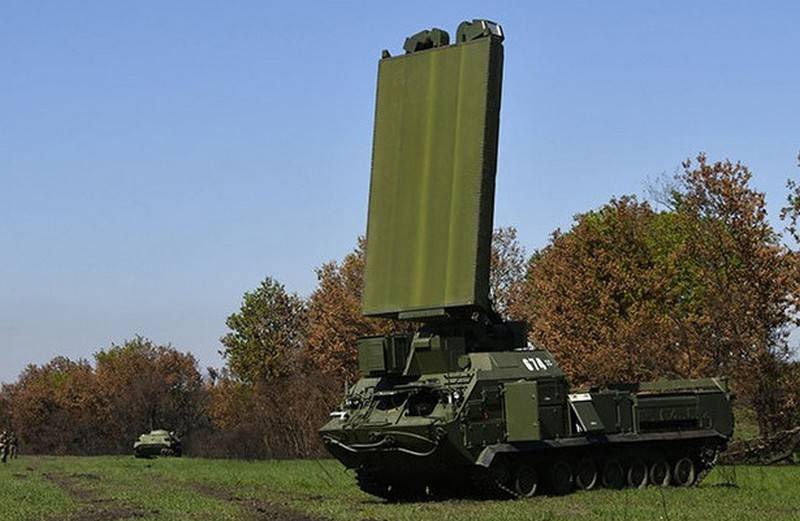 The Russian armed forces began to receive the first kits of the updated Zoo radar system. The upgraded complex is guaranteed to detect the launch sites of not only regular ammunition, but also improvised missiles and mines. The modernization took into account the combat experience gained in Syria.
The modernized complex "Zoo" began to enter service with the units of the Russian army. According to the Russian military, by the end of the year counter-battery radars will go into service with the 19 and 42 divisions of the Southern Military District, as well as the motorized rifle brigade of the Central Military District.
The Zoo counter-battery radar is intended for reconnaissance of enemy firepower positions and adjustment of fire by detecting enemy ammunition after a shot and calculating the trajectory. The modernized complex allows you to determine the coordinates of all fire weapons even with massive shelling and give distributed target designations. In addition, won automatically can adjust artillery firing, while monitoring the air situation and track drones.
The modernized Zoo processes about seventy goals per minute and simultaneously accompanies more than ten objects. To automatically calculate the full trajectory of an enemy's ammunition with the definition of a launch point and a point of impact, no more than 15 – 20 seconds are required. The detection range of operational-tactical missiles in the upgraded version is up to 40 km, and rockets up to 20. When the enemy uses mortars, it is possible to determine the firing position at ranges above 20 km.
For some time, the Zoo did not enter the army due to the lack of funding for its purchase, and this significantly reduced the ability of artillery. This is a good complex, even its first modifications have established themselves as an effective tool, capable of guaranteed to detect enemy artillery and issue target designations for their destruction
- lead
"News"
words of the former commander of the 58 Army Viktor Sobolev.