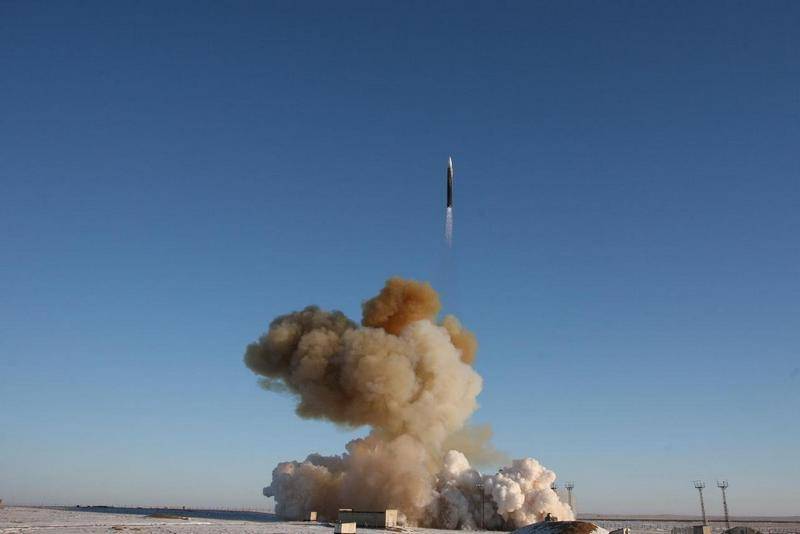 Strategic missile forces are starting to deploy the latest Avangard complex. According to TASS, citing a source in the defense industry complex, the first two ICBMs UR-100N UTTH equipped with the Vanguard will be put on pilot combat duty in the coming weeks.
According to the agency, the first two UR-100N UTX intercontinental ballistic missiles equipped with the Avangard hypersonic gliding warhead will soon be on combat alert duty as part of the Dombarovsk missile division of the Strategic Missile Forces (Yasnenskaya - approx. and so right), deployed in the Orenburg region. Currently, according to the source, work is underway to prepare for loading missiles into the mines, checks are being carried out on the functioning of the regiment's protected command post and other necessary measures.
In late November and early December, two UR-100 UTTX missiles from the first regiment of the Avangard complexes will take up on pilot combat duty in the Dombarovsk division of the Strategic Missile Forces
- leads TASS source statement.
Note that the rocket launchers of the Yasnensky Missile Division already have experience in handling the latest Avangard missile system, since it was they who, at the end of last year, carried out a successful test launch of a missile with a hypersonic glider winged warhead. The rocket launched from the Dombarovsky position area successfully hit a target in Kamchatka at approximately 6 thousand kilometers.
In December 2018, the commander of the Strategic Missile Forces, Sergei Karakaev, noted that the first Avangard complexes would take up combat duty in 2019 in the Dombarovsky compound in the Orenburg region. A contract for the serial production of Avangard complexes has already been concluded.